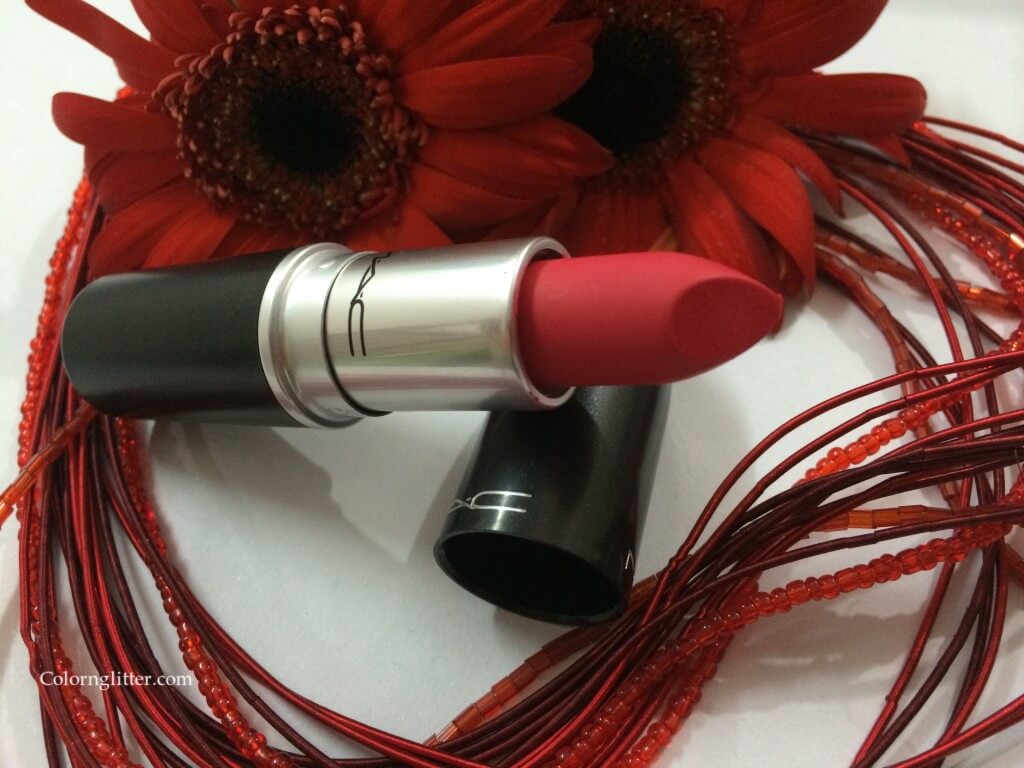 The MAC website describes the color of Relentlessly Red as bright pinkish coral. According to me this color is a complex blend of bright pink and red with just a hint of neon – the color is beautiful. If you are looking for something bright that isn't the conventional crimson red or a magenta or fuchsia, you will enjoy this color. The color somehow reminds me of the drink Pink Sangria. It lights up the face instantly.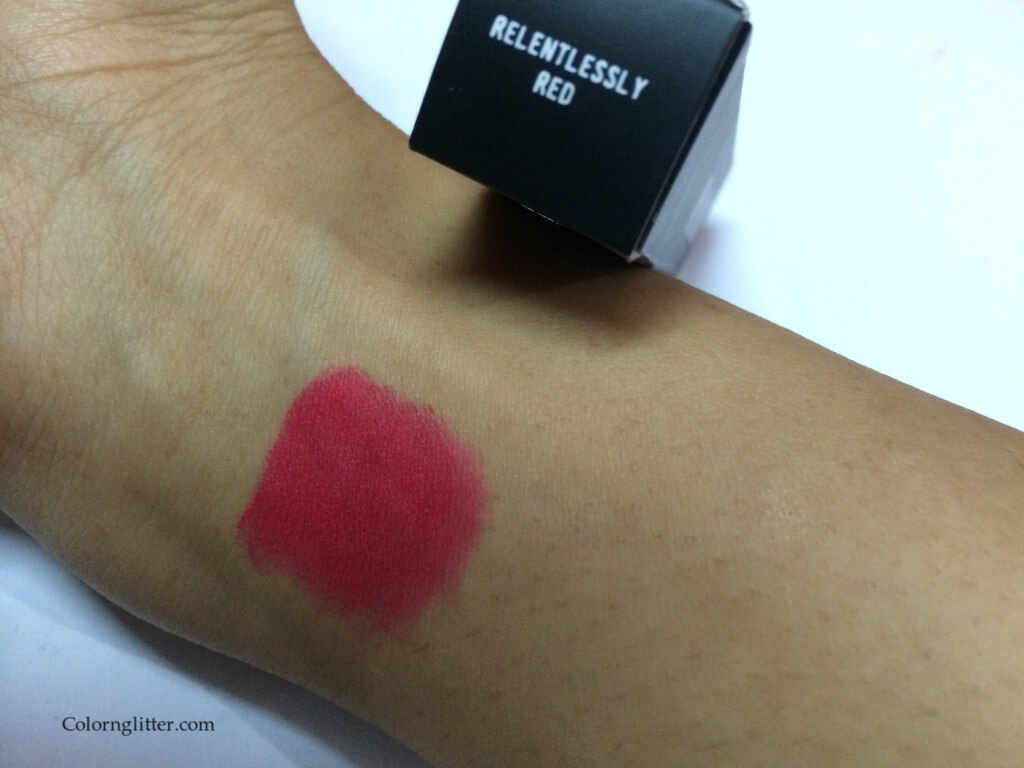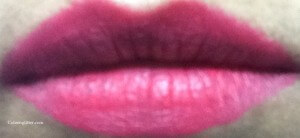 The formula isn't exactly the kind that applies easily in one swipe. It drags on the lips and it takes some effort to apply it properly. It is a matte lipstick, so it is a bit drying. Your lips need to be in top condition – any dry flakes will show through. Exfoliate and apply lip balm before applying this lipstick. Be careful while applying as it can stain the teeth. To avoid staining your teeth with lipstick, after applying it, put your finger in your mouth, close your lips around it and pull out your finger such that it takes off the color from the edge of your lips. If you want to read about similar tips on making up your lips, please read this post.
It is long wearing. Lasts at least six hours and stands up to eating and drinking – only the inner most part of the lips will require a touch up.
I wont say this is my favorite red lipstick but I am glad to have it in my collection and I enjoy wearing it. It really brightens my day when I am in a dull mood.
In India this lipstick costs Rs1190. It is available via the MAC counters. US customers can buy it online via the Official MAC Website for $16.00. UK customer can also buy it online via the MAC UK Website for £ 15.00.
Yays!
Gorgeous bright color.
Long wearing.
This is a good lip color for all seasons.
Nays!
The formula – it does not glide on the lips. It drags on the lips and isn't easy to apply.
Accentuates any dryness on the lips