Product reviewed in this post has not been bought by me – this is a PR sample.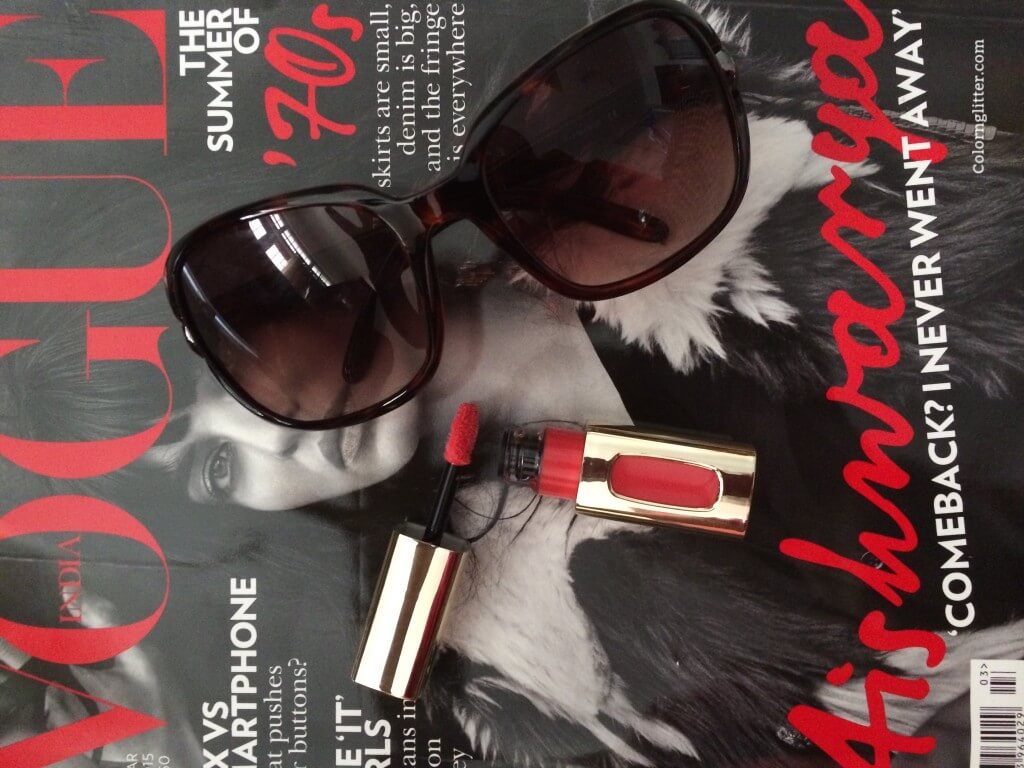 Coral Encore from the L'Oreal Color Riche Extraordinaire range of lip colors is a vibrant coral shade with silver shimmer. When I first tried it on, it took me some time to understand the exact nature of this lip color and how it looked on my medium skin tone. It takes about half a minute for it to set and once it did, I really liked how it looked on me. In fact, this is a shade that will look great on a wide spectrum of skin tones. The color is perfect for summer. When I had swatched it, I could distinctly see the shimmer in it, but once it is on the lips, I couldn't no longer see the discreet shimmer particles – all I saw was incredible shine.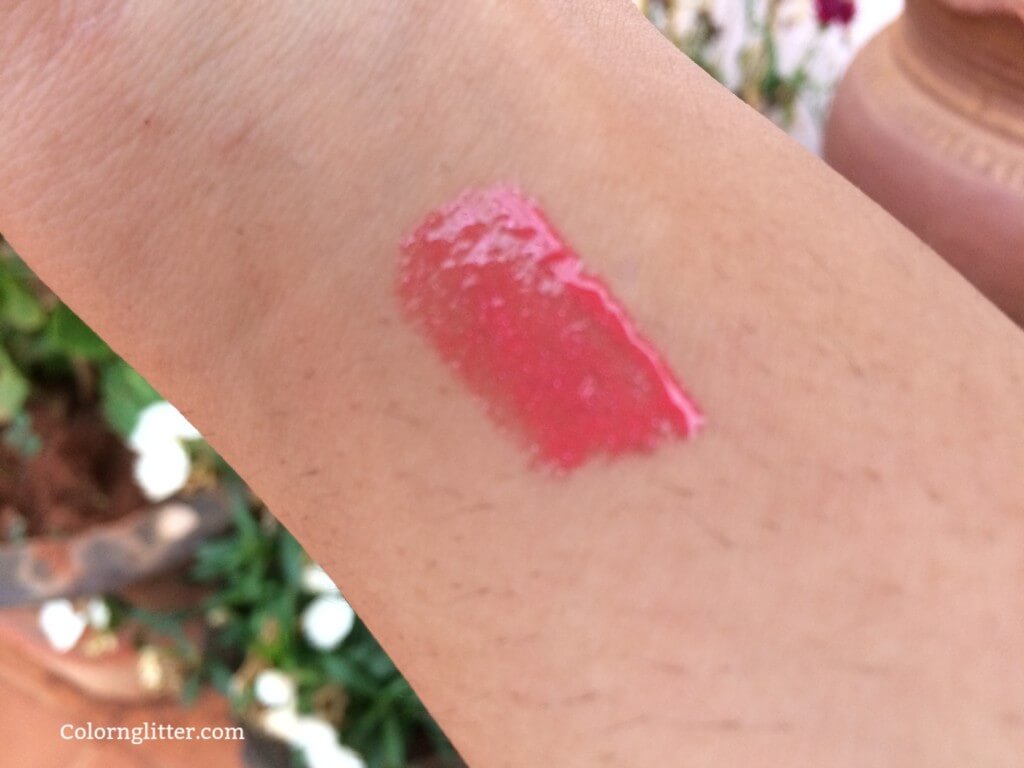 The formula is lightweight and hydrating. It feels very comfortable on the lips. I love glosses but the sticky texture makes me feel a bit uncomfortable at times. What I loved about the formula of Color Riche Extraordinaire Lip Colors is that fact that you get the shine of a gloss without that viscous and glutinous feeling. I am not saying it is not sticky, I am just saying that it is not uncomfortably sticky.
A single swipe of Coral Encore gave me nearly opaque coverage and the second swipe gave me fully opaque, brilliant coral lips.
I have done two looks with Coral Encore. The first one is a glamorous summer look and the other one is what I call the soft glam look.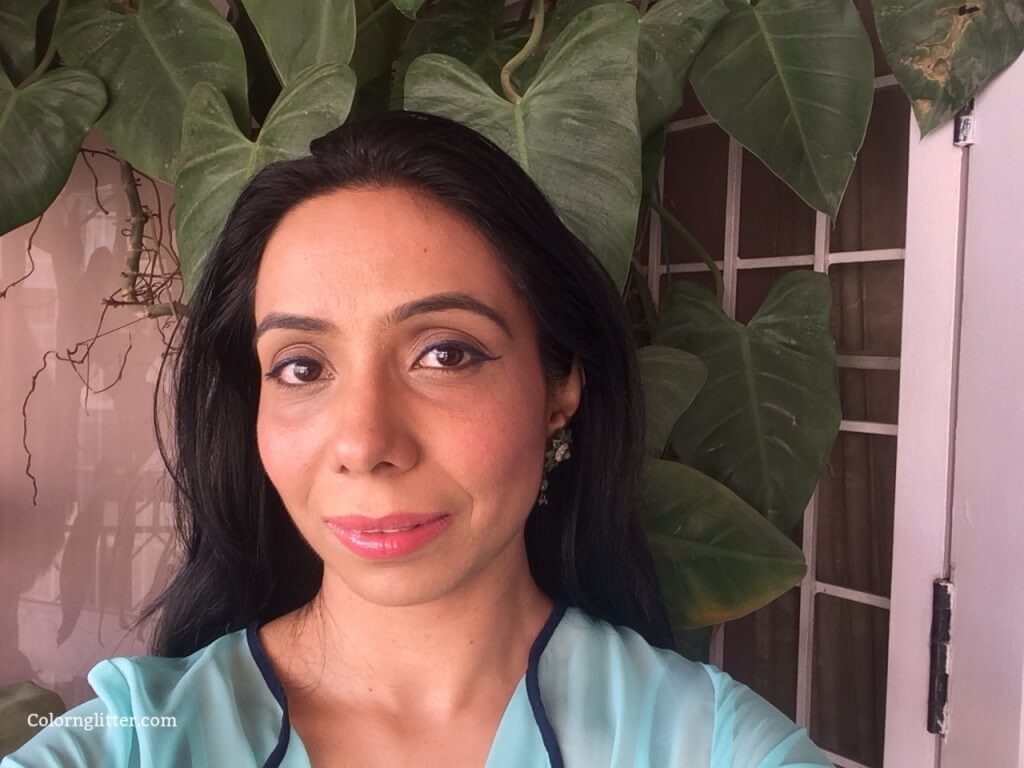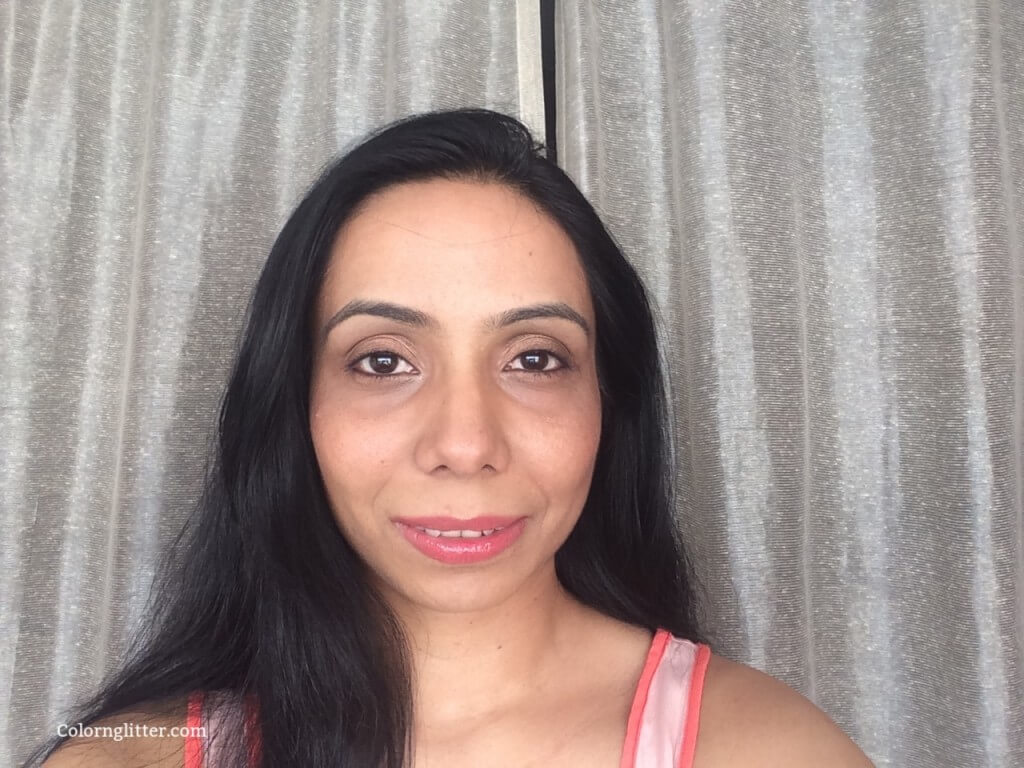 I enjoyed doing both the looks and Coral Encore has now become by go to coral gloss this summer. Try this one if you are looking for a pretty coral lip color which gives you the shine of a gloss and the intense color of a lipstick.
This lip color lasts on me for about 3-4 hours (which is what I get from most lipsticks)
Yays!
Lightweight and hydrating formula of this lip color
I love the incredible shine of this lip color. What is even better is that you get the shine without the overwhelming sticky feeling one gets with some glosses.
The color is perfect for summer.
Nays!