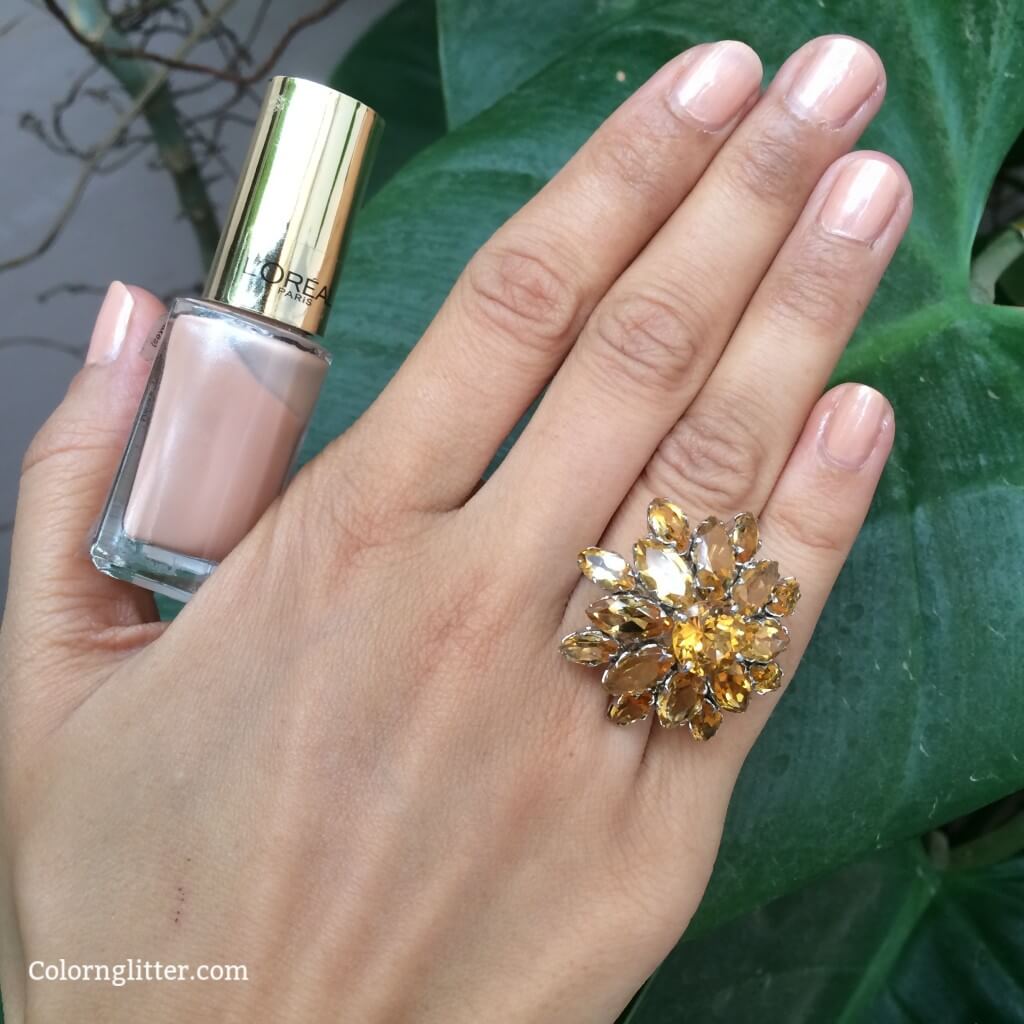 I love champagne and beige colored nail laquers! Not only do they look refined, classy and sophisticated, they don't clash with the color of any outfits no matter what you wear. They work for both formal and casual occasions. After wearing bright and bold colors for a while, I wanted to wear something soft and muted, so I picked up this beautiful shade called Macaron Noisette from the L'Oreal Paris Color Riche Vernis range of long wearing minis.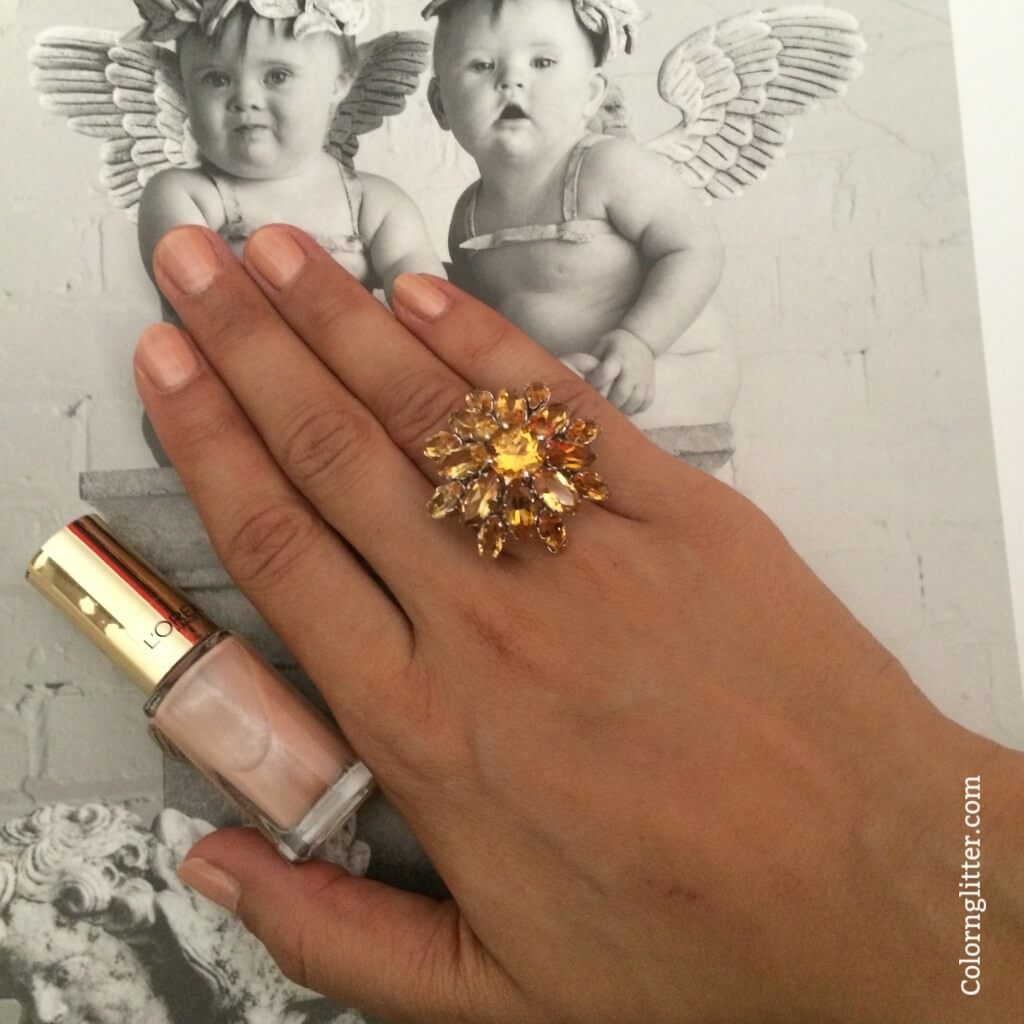 Macaron Noisette is a shimmery champagne colored nail laquer. It has very fine silver shimmer. The formula is easy to apply and the wide brush facilitates quick application. It dries pretty quickly too. The first coat was sheer. My nails were peeping through the second coat too, so I went in for the third which gave me opaque coverage. I did not use a top coat or a base coat but I think a top coat would help because the formula is not self leveling. Also, if you have uneven nails, you would also need a base coat.
Overall, I love the color but I wish I had used a base coat and a top coat. As of now, the polish looks great on some of my nails which are even, but the coverage isn't perfect on the uneven nails. However, I absolutely love the shade! Check this out if you are looking for a pretty peachy champagne colored nail laquer.
Yays!
Subtle and sophisticated color.
The formula is easy to work with,
Quick drying
Nays!
I wish the formula was self leveling