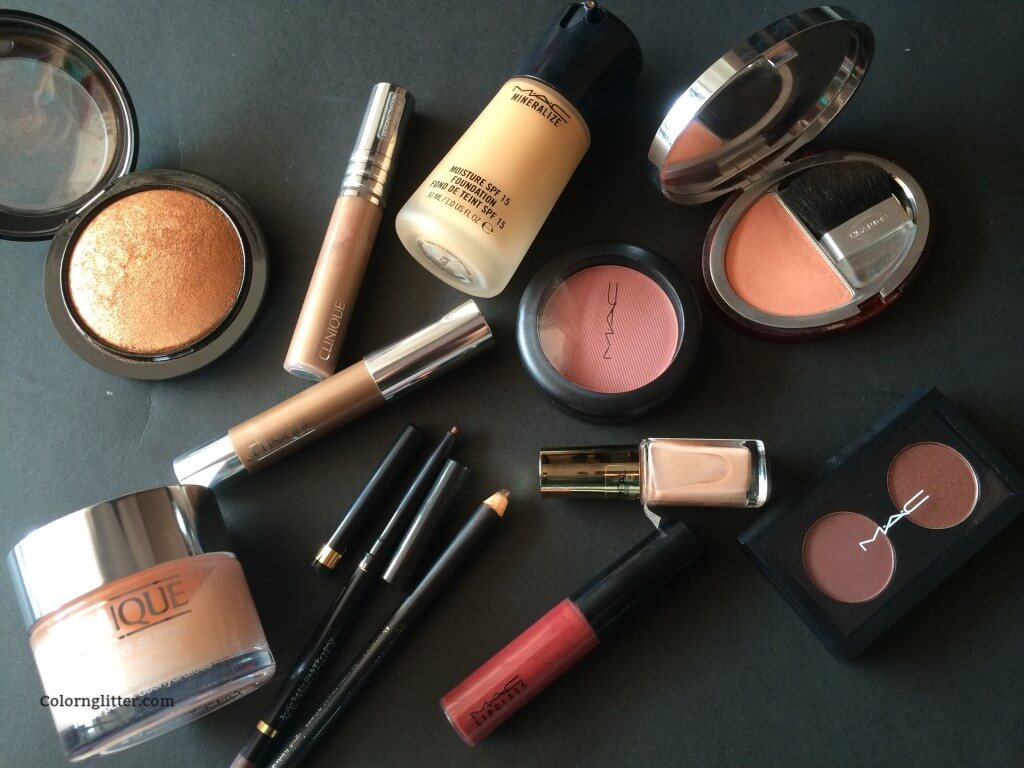 I have enough makeup to last the next few years. In fact, as per my Mom, I have enough makeup to start making up faces for at least a dozen girls (if they agree to let me do their makeup) for next few years. There was no need for me to buy more but circumstances were so compelling that I had to head out and get some more. Here's what happened – for the last two months, my daughter and I have been watching Kabhi Alvida Na Kehna at least once, every single day. My daughter loves the songs and the little boy who plays Shah Rukh Khan's son in this movie. I watch the movie because I love Rani Mukherjee's makeup in the movie. I think Mickey Contractor (MAC's Director of Makeup Artistry for India and Rani's Makeup Artist in the movie) has done a fabulous job. She looks beautiful in nearly every single frame of the movie. I get so caught up admiring the makeup that I am yet to understand why Rani's character, Maya cheats on her doting husband Rishi, played by Abhishek Bachchan. Had it been any other movie, I would actually get repulsed by Rani's character because she is an adulterous wife (who cheats her husband for no obvious reason). Plus I quite liked Abhishek's character in the movie….why would someone cheat on somebody as loving as his character in the movie? In spite of these relevant and thought provoking questions, each time I watch the movie all I pay attention to, is Rani's makeup.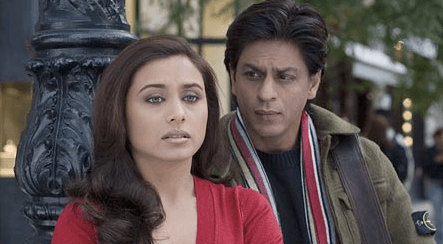 What stands out about her makeup in the movie is the fact that it is neutral, muted yet glamorous.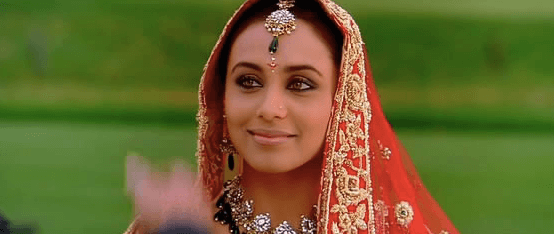 Contractor has used similar colors throughout the movie, yet the makeup doesn't look stale or boring and one can't help but admire how good the makeup looks nearly each time Rani comes on screen.
Her smokey eyes remain the focus of the look throughout. In most scenes there's medium brown or deep brown eye shadow skillfully blended with black eye shadow on her kohl lined eyes.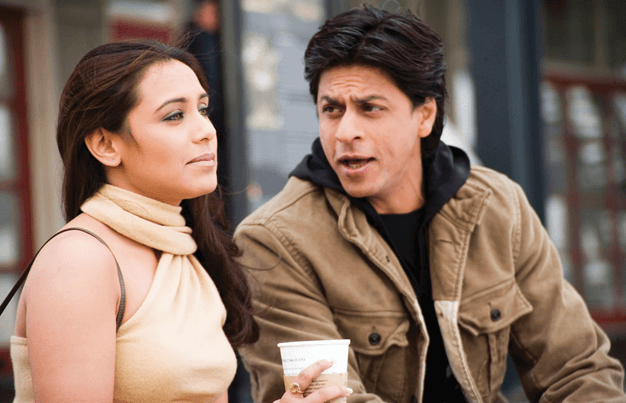 The base makeup is done with perfection. It looks flawless. She wears glossy lips in pinkish brown tones. Her cheeks have just the right amount of color to balance the look…very pale browns with a slight hint of pink and mauves. The same kind of shades have been used for scenes when Rani is seen attending parties, going out of coffee, romancing Shah Rukh Khan, mourning and finally reuniting with her lost love. In spite of the varying moods, the same smokey eyes and neutral lips look great in each scene. Kudos to Contractor for proving that women don't need tonnes of makeup to look great everyday. Basic makeup like a good foundation and concealer, a nice medium brown eye shadow, a matte black eye shadow, black kohl, mascara, a classy mauve blush, a warm neutral brown lip pencil, a neutral brown and/or pink lipstick and gloss is all one needs. This song is a must watch – I love the makeup done for Rani here.
While this is good news for most girls, I didn't quite get the message. I took upon myself to get, what according to me was the closest match for each of the products used in the movie (even though I really didn't need all of it). Here's what I got.
Foundation –I bought MAC Mineralize. I am not sure if this is the one used in the movie. It could be MAC Studio Fix Fluid (which is equally good but I didn't get it because I have tried it in the past so I thought why not give MAC Mineralize a shot). MAC Mineralize is excellent, but it has a dewy finish. So if you don't like dewy finish or you have oily skin, you absolutely need a dusting of loose sheer powder. I recommend MAC Prep+Prime Transparent Finishing Powder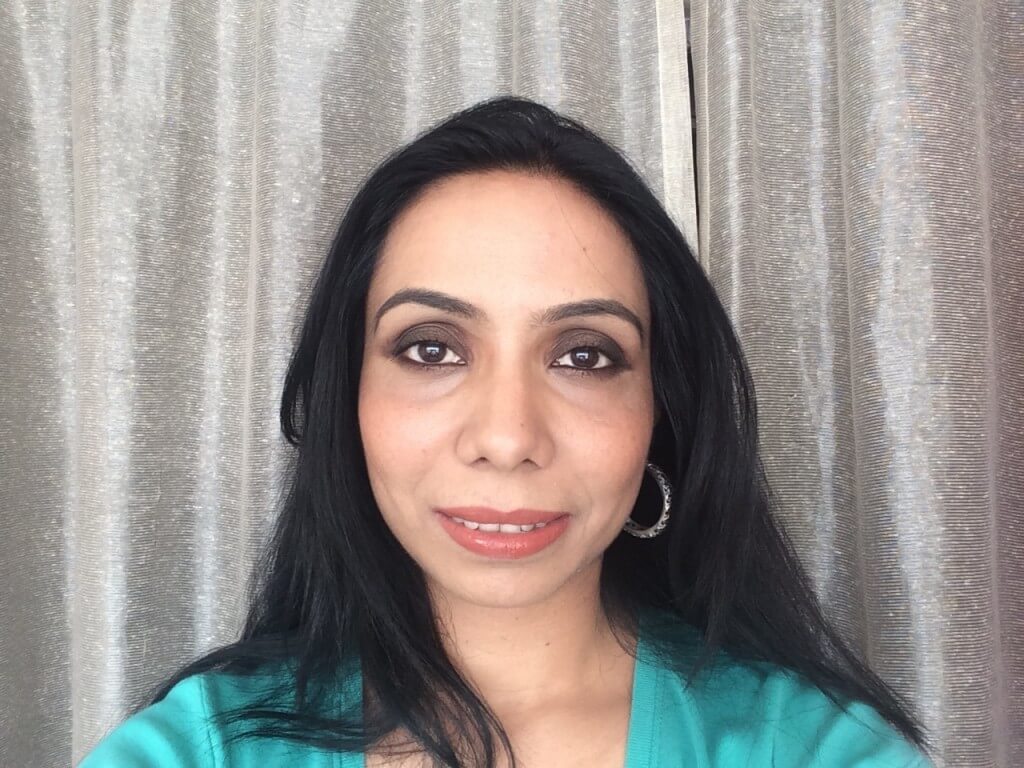 For the eyes I recommend MAC Smolder Kohl. I bought two lovely brown eye shadows in the shades Folie and Antiqued. If you are looking at getting a black matte eye shadow, go for MAC Carbon.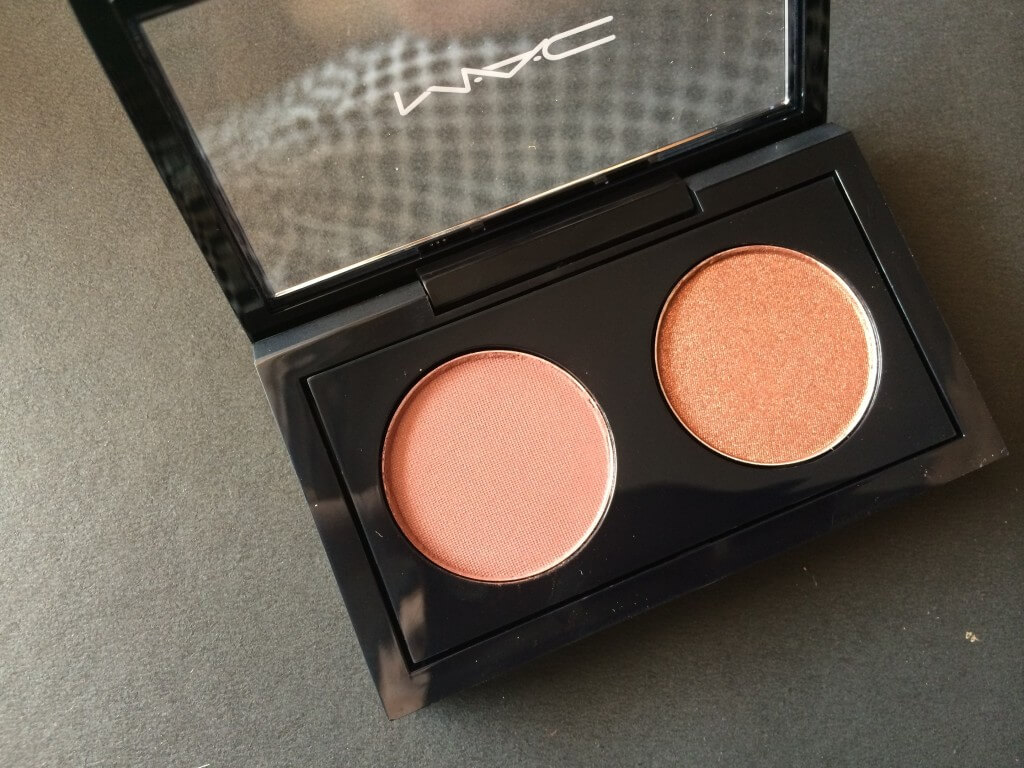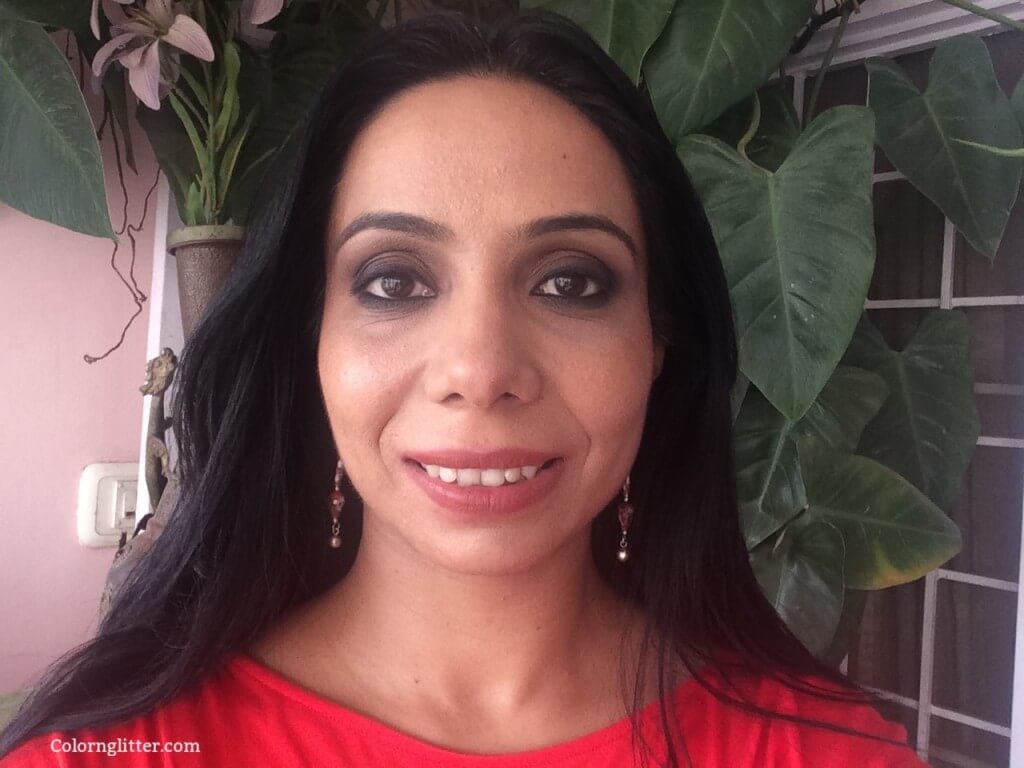 I also like MAC Teddy Kohl for a softer look on the waterline. It can be used as an eye shadow too. L'Oreal Superliner Gelmatic is nearly the same color as MAC Teddy.
I bought MAC Blush in the shade Mocha.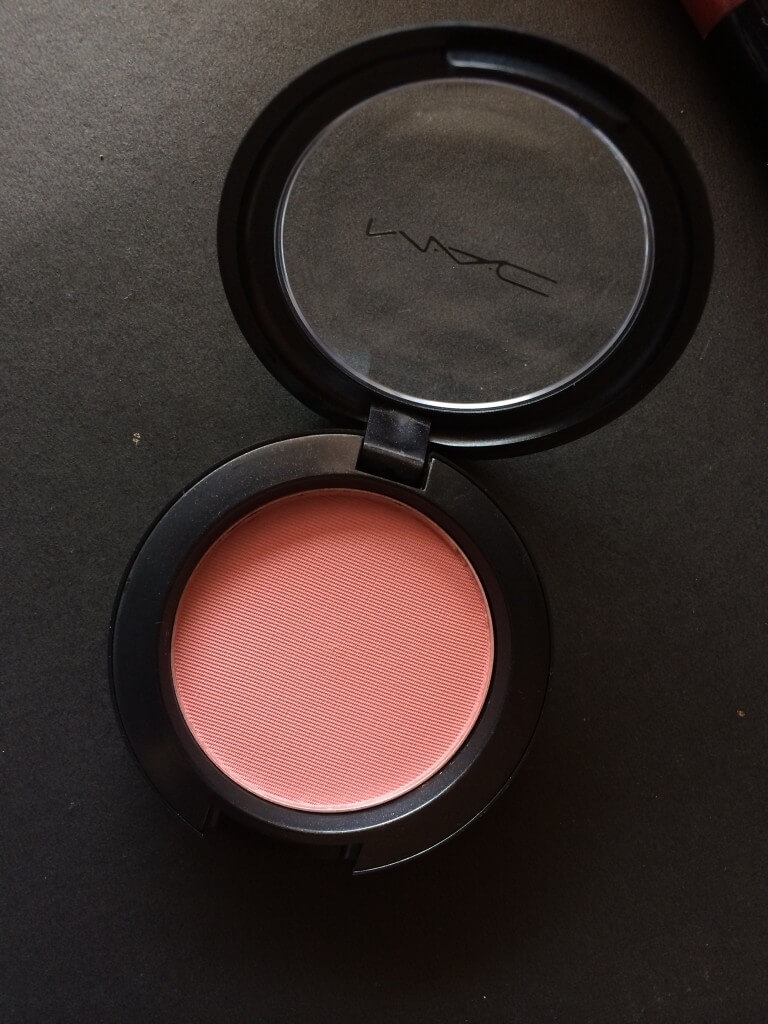 Mocha is a beautiful mauve blush. Perfect for the kind of makeup done for Rani in the movie. Another blush that I really like for these kind of looks is Clarins Sienna – unfortunately it has been discontinued but I am sure other companies make similar colors.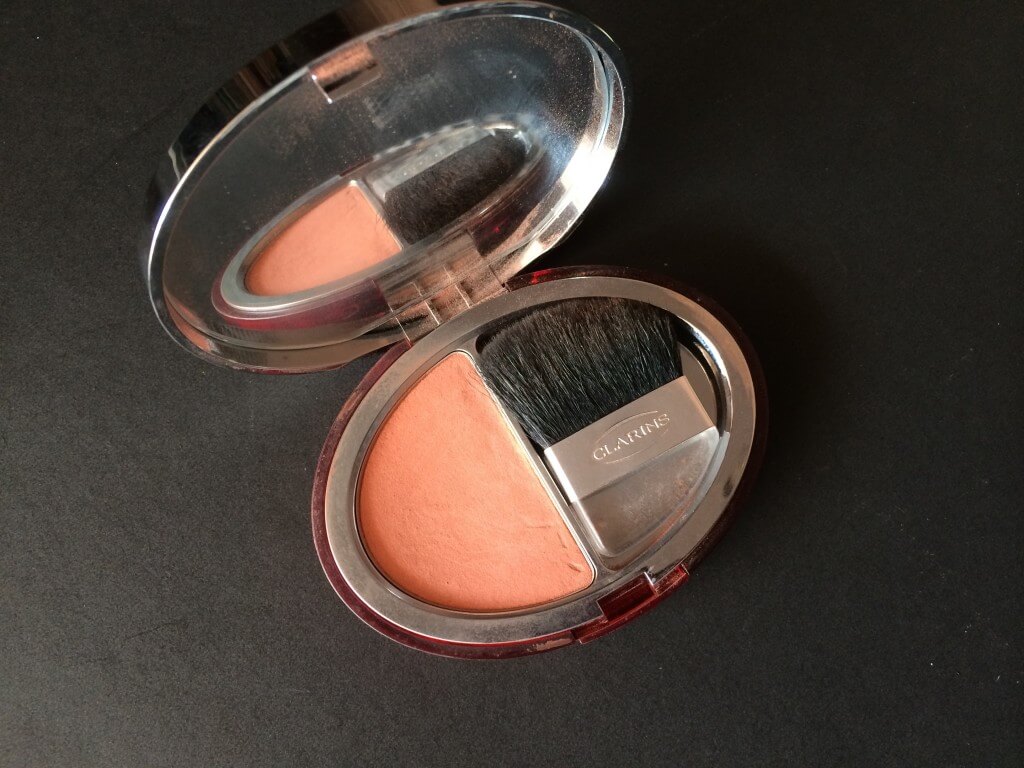 For the lips, I already had MAC Spice Lip Pencil. I wanted to get MAC Viva Glam V lipstick but it was out of stock 🙁 . I ended up getting Clinique gloss in the shade Knockout Nude.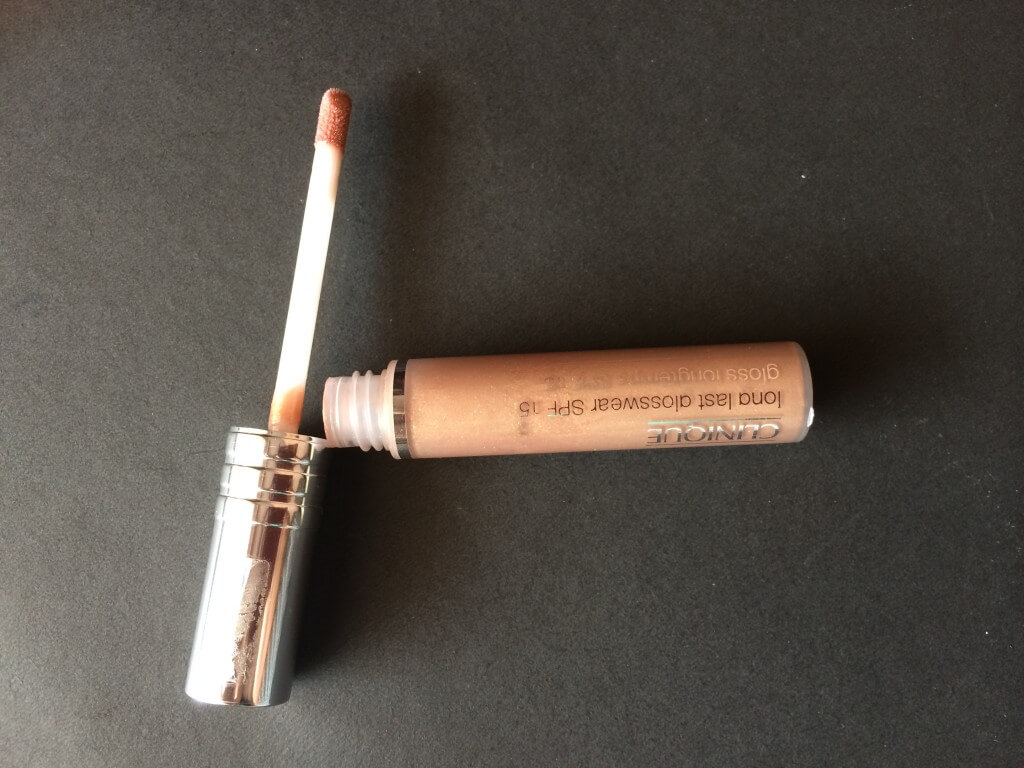 Now when I was out shopping makeup I went outside the domain of the "Kabhi Alvida Na Kehna" kind of makeup. I got some irrestible stuff.
L'Oreal Color Riche Nail Polish in the shade Macaron Noisette. It is such a beautiful everyday color – a pale shimmery beige!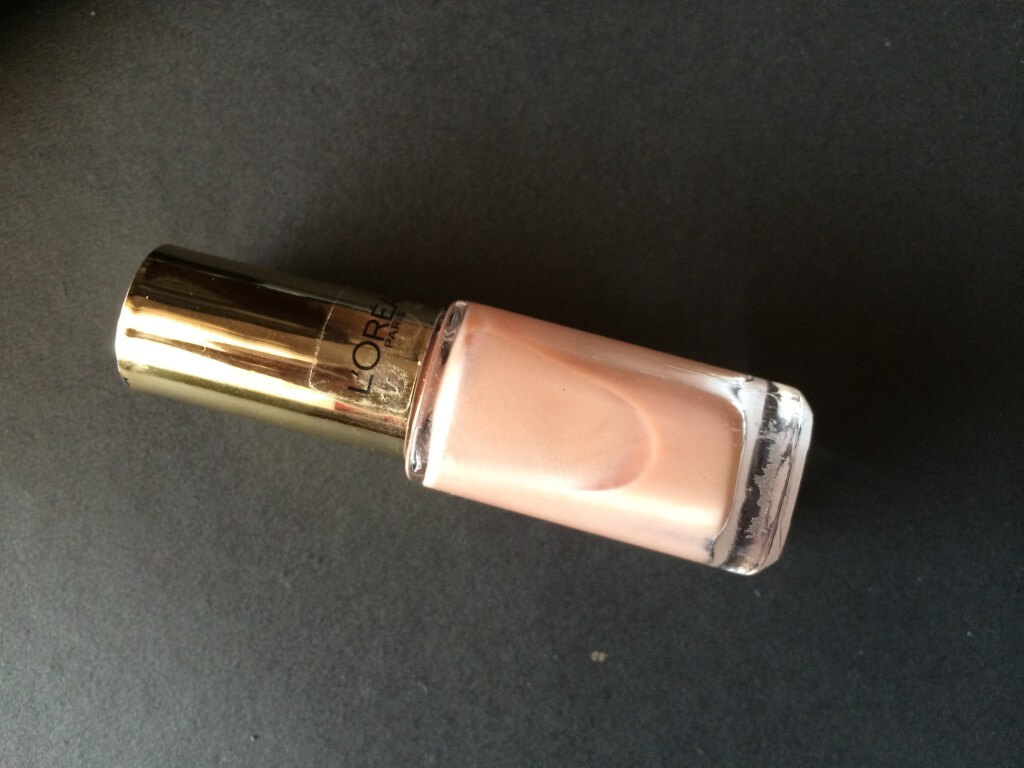 MAC Viva Glam 1 Lipglass – An amazing burgundy colored gloss with great pigmentation.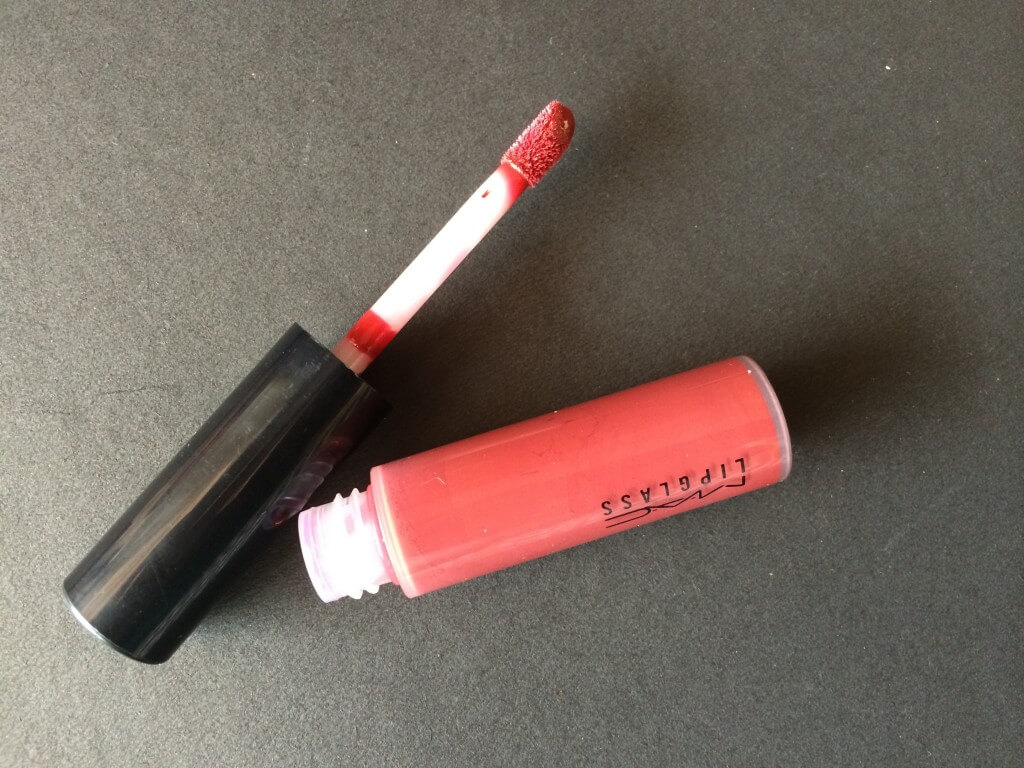 MAC Mineralize Skinfinish in the shade Gold Deposit – A lovely Golden Highlighter.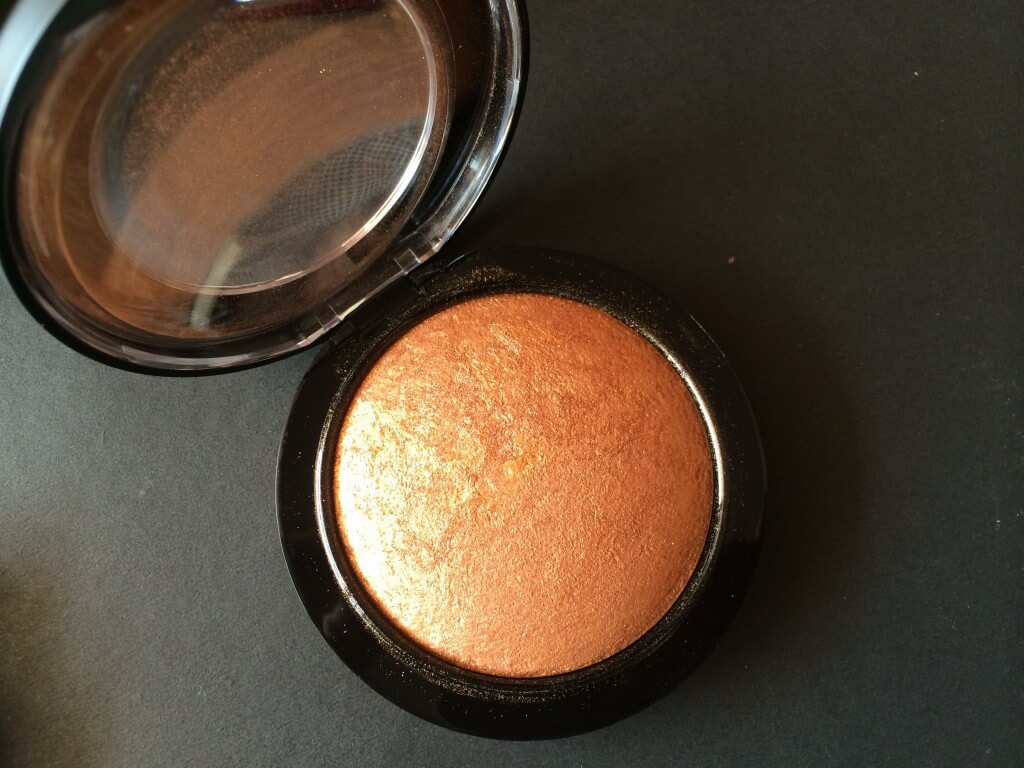 While I have recommended products, I sincerely request you all to use the products you already have rather than buying something new even if you already have something similar. It is about the effect…you don't need exactly these products. These are just suggestions on the kind of products and the shades to be used in order to achieve the desired look.