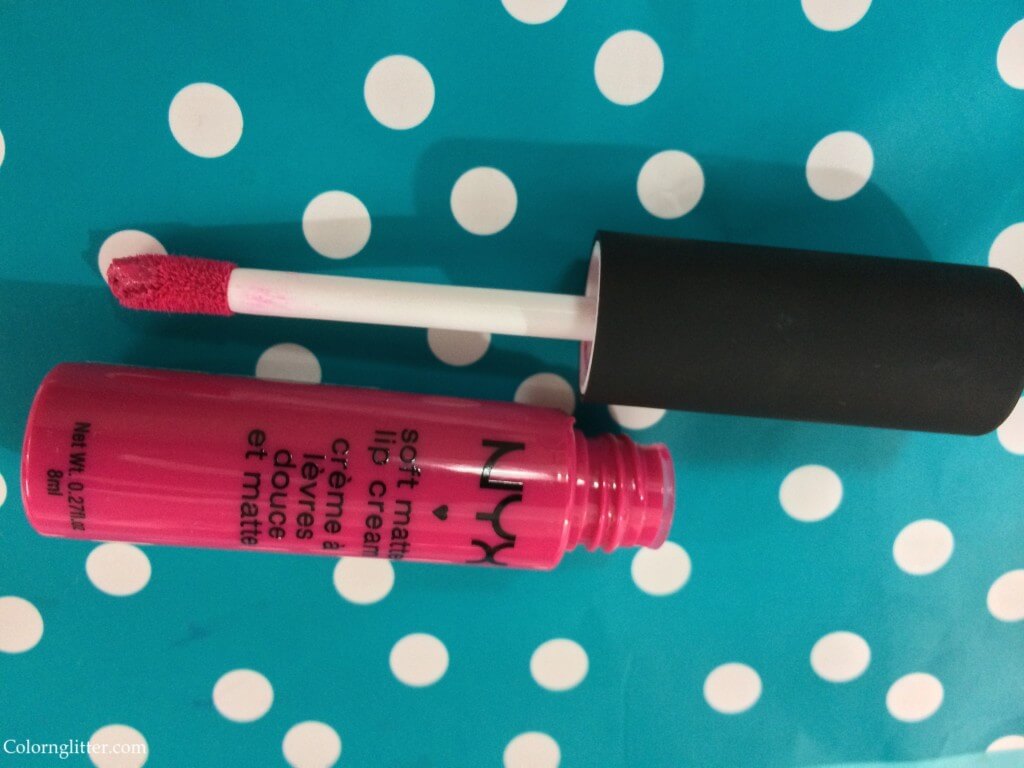 Per NYX, their Soft Matte Lip Cream is a highly pigmented lip color that is neither lipstick nor lipgloss. It is supposed to go on silky smooth on the lips and set into a matte finish. It is also meant to be long wearing and moisturizing.
These are available in a wide range of shades. I went in for the hot pink kind of color they have – Addis Ababa.
True to the claims made by NYX, the formula is creamy, light and effortlessly glides onto the lips. It is highly pigmented – just one swipe is enough to give opaque coverage. Within a few minutes, the lip color dries down to a matte finish. And the color….what do I say…I've fallen in love with it. It is beautiful. The color is a vibrant hot pink with little bit of glitter. It has blue undertones. I wore this lip color by itself – didn't use any lip liner or tinted lip balm. It can be worn over a lipstick too.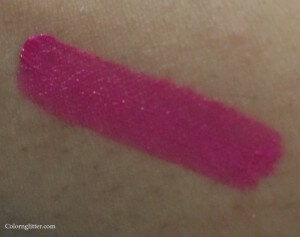 The lip color is long wearing. It lasts a good six hours and survives eating and drinking too. When you first apply the lip color, it does feel moisturizing, however since this color lasts really long towards the end my lips did feel dry.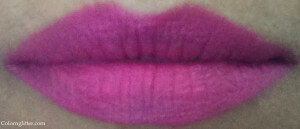 Overall, I am really impressed with the performance. It is easy to apply, it is pigmented and long wearing. If you are used to wearing bright colors, you will love Addis Ababa. If you don't wear bright colors, please step out of your comfort zone – don't miss this color. Here is how Addis Ababa looks on NC42 type of skin tone (that is me wearing a single swipe of Addis Ababa..the color looks a little light compared to what it is in real life but this image will give you an idea)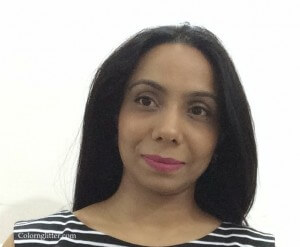 This lip color and winged eye liner create a gorgeous look. Needless to say, this has a matte finish so exfoliating and moisturizing the lips before hand is a must.
I bought this lip color from Sephora, DLF Promenade. It costs Rs 550.
I have seen this available on http://www.amazon.com for $6.0 but I am not sure about the additional shipping and handling charges.
Yays!
Beautiful bright pink color. It has glitter but the glitter is not overwhelming.
Very pigmented
Long wearing
Very Easy to apply because it goes on very smooth on the lips
Good price point.
Nays!
Can feel a bit drying after 3-4 hours