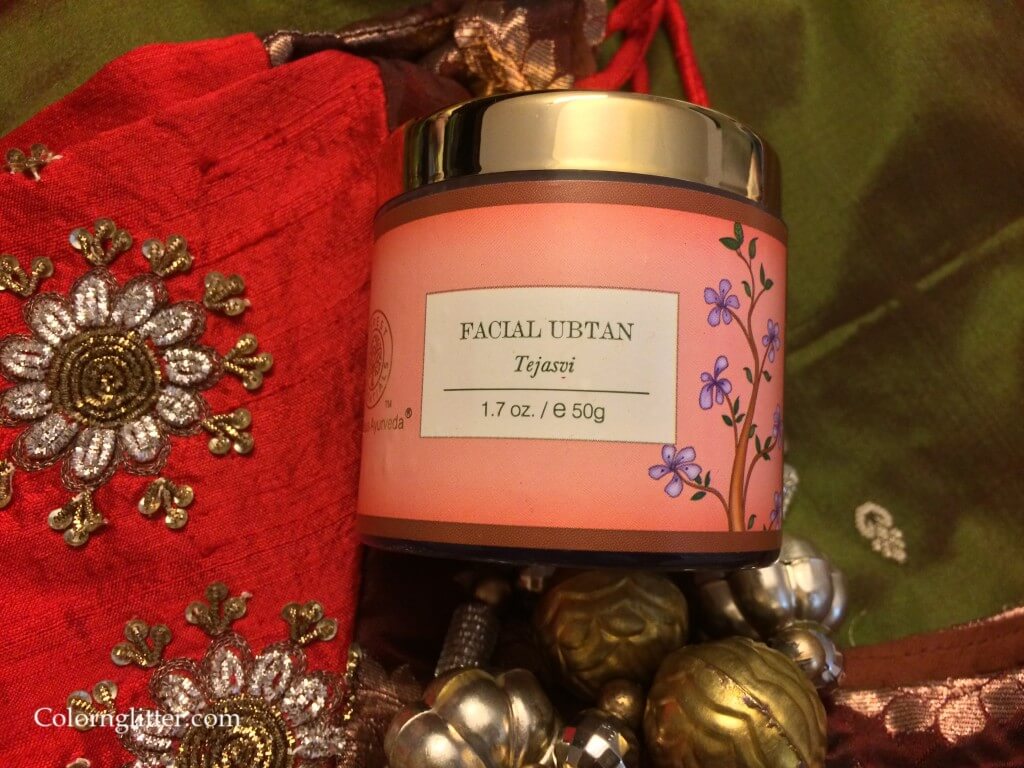 Ubtan is a traditional Indian preparation for cleansing and brightening the skin. Ubtans are made out of a variety of ingredients like herbs, flowers, dried roots and leaves. The ingredients are usually ground by hand and mixed with milk, yogurt or rosewater to make a scrub or face pack. Indian brides use ubtans generously before their wedding to get their skin glowing on their wedding day.
The Forest Essentials Tejasvi Ubtan powder contains natural ingredients that deep cleanse and purify the skin, neutralize oil production, even skin tone, retain moisture, tone, nourish and improve the texture of the skin, fight acne and pigmentation, improve the elasticity of the skin, remove dead cells, eliminate fine lines, improve collagen production and add a warm glow to the skin….phew!!! Isn't that lot of work for just one product? Well, this product contains 21 pure and natural ingredients that work their magic while you scrub away the dead cells.
Here are the ingredients – Kasturi Manjal 14%, Neem Leaves 12%, Fennel Seeds 12%, Sweet Almond Paste 10%, Chirongi Seed 7%, Sandalwood Oil 6%, Fenugreek 5%, Nut Grass 5%, Peepal Bark 4%, Pista 4%, Vidarikand 3%, Anantmool 3%, Apricot Oil 2%, Saffron 2%, Aralu 2%, Shalmali 2%, Sal 2%, Pittapapda 2%, Durva 2%, Full Cream Milk 1%.
Half a teaspoon of ubtan powder needs to be mixed with either yogurt (if you have dry skin) or rosewater (for those with oily skin) to make a creamy paste. I sometimes use milk instead of rosewater or curd. I usually apply the paste, leave it on for about 10 mins and then gently massage my face with my fingers moistened with tepid water before washing my face. My skin feels so much softer and clear after this ritual. I love using this product especially in summers because it cools and soothes the skin. It also helps remove tan.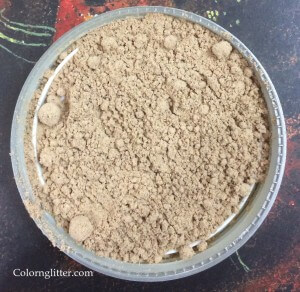 This product comes is a plastic jar with a golden screw cap. The product is in form of granular powder that smells predominantly of sandalwood.
It costs Rs795 (for 50 grams of product). I had ordered this product from http://www.forestessentialsindia.com. Shipping is free within India for orders above Rs 2999. Forest Essentials deliver products outside India as well.
Yays!
This product is a true multi-tasker. A single product takes care of multiple skin care needs.
The product is effective and easy to use.
Gives the face an instant fresh and squeaky clean feel.
100% natural
Nays!