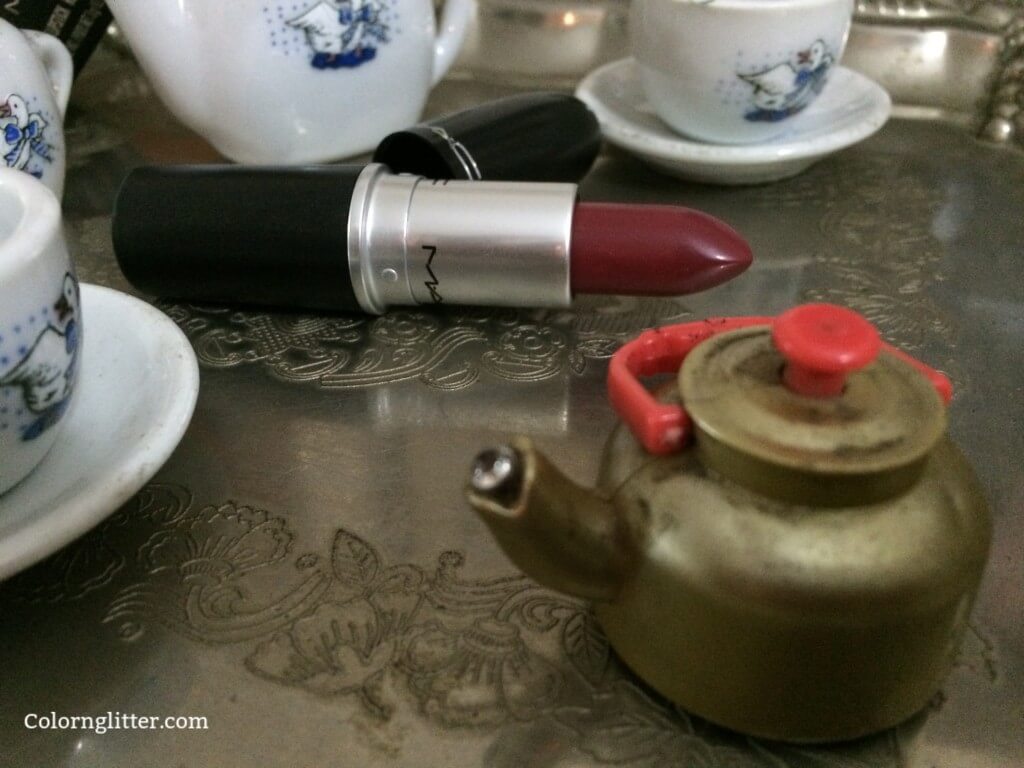 Hot Tahiti is a gorgeous sheer reddish rose colored lipstick with a slight berry tint. When you first see the color in the tube, it looks like any other berry red or a deep berry rose kind of lipstick. It was only when I used it a couple of times, I realized that I don't have anything similar in my collection. It is truly unique and versatile. I find myself reaching out for Hot Tahiti so often because I can wear it for a casual daytime outing, or a formal occasion, an evening out or a romantic dinner date.
Hot Tahiti is a MAC Glaze lipstick. The formula is creamy and moisturizing. It feels very comfortable on the lips. I don't know whether it is the color or the formula but this lipstick makes the lips look luscious and fuller. Both the formula and the color make this lipstick flattering for all skin tones. This lipstick is also great for those who like red lipsticks but hesitate wearing something too bright and bold. Hot Tahiti is a very sophisticated shade.
This shade looks brighter in the swatches compared to what it looks on the lips.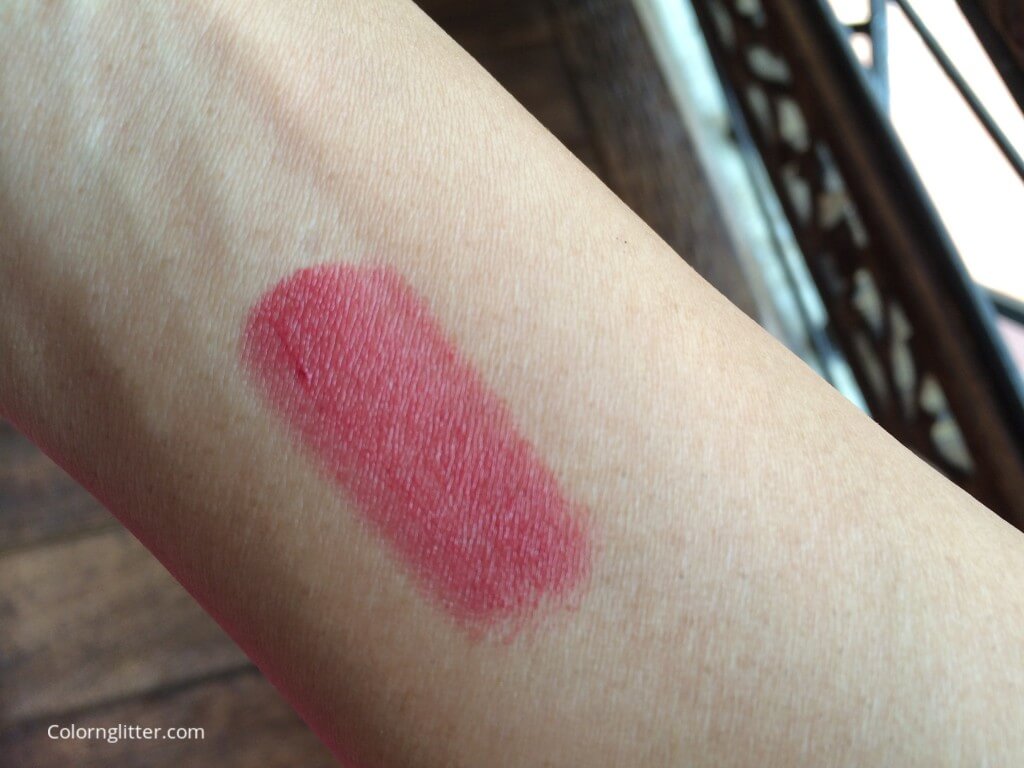 Though it is sheer, it is buildable. You can layer it to get more coverage. The lipstick is creamy and easy to apply. It is very hydrating. It isn't long wearing so I need to reapply every 2-3 hours. But I don't mind reapplying this lipstick because it is so easy to wear.
I bought Hot Tahiti directly from the MAC store for Rs1450. Customers in USA can buy this product from the Official MAC website for $16.00. UK based customers can buy this product directly from the MAC UK website for £15.50.
Yays!
Beautiful versatile shade of lipstick that looks great during daytime or evenings and night outs.
Amazing formula. Feels very comfortable on the lips. Those with dry lips will love the formula because it is quite hydrating.
Hot Tahiti can be applied sheer or built up depending on the coverage you want.
Great lipstick for those who love red and berry lipsticks but hesitate wearing bold lip colors.
Nays!
Needs frequent touch ups.