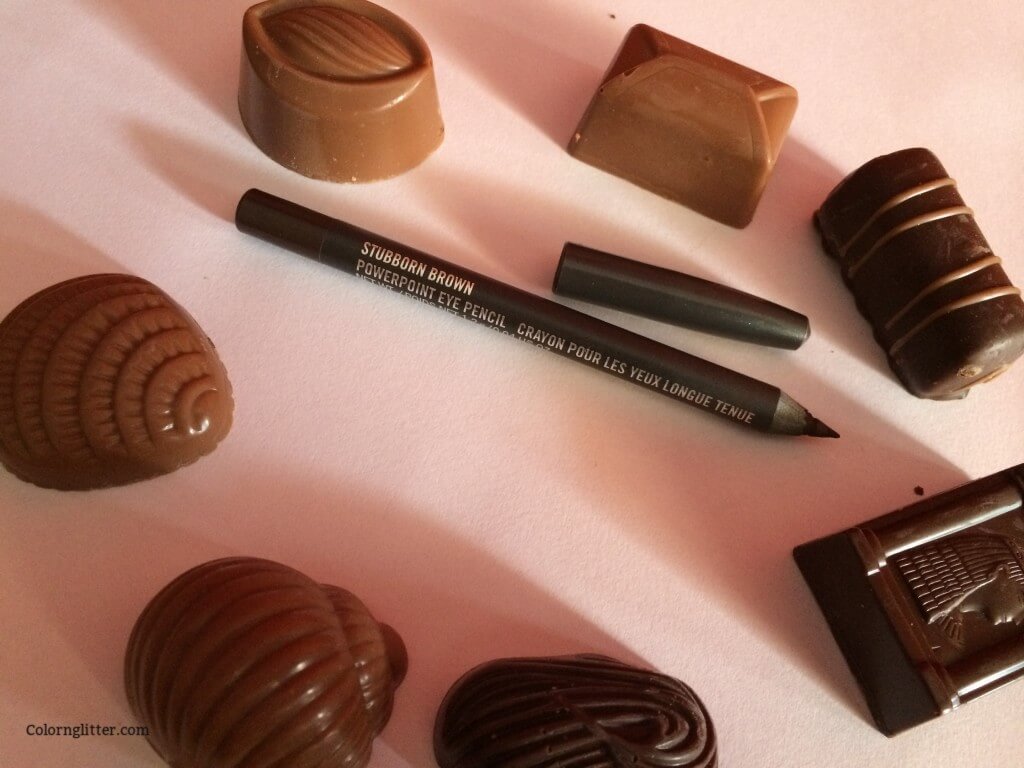 Stubborn Brown is a rich warm deep brown shade. The finish is matte. I love the texture of this pencil – it is creamy and easy to apply. It does not tug or pull. Somehow black eyeliners look very harsh on my waterline so I am forever looking for colors that look softer. This shade looks nice on my waterline (I have brown eyes). My eyes are quite watery so most eyeliners don't stay on my waterline for long but this one is relatively better. It doesn't stay put on my waterline all day but it bleeds lesser so I don't end up with an untidy looking, dark and smudged lower lash line when I wear this liner. You can use it to create smokey eye looks provided you smudge it immediately after applying, before it sets. Once it sets, this eyeliner is almost smudgeproof, fairly waterproof and color doesn't transfer easily. The pigmentation is great and you get good color pay off in a single swipe. It is one of my favorite brown eyeliners because it is creamy, smooth and gentle on the eyes. Moreover this is one of the few shades of brown that looks good on my deep brown eyes. I use it very often to line by upper and lower lashlines to make my lashes look full and thick. It looks very natural and lasts all day. Overall, this is one of my staple brown eye liners. If you're looking for a warm brown eye liner, try this one when you visit MAC next time.
Stubborn Brown is available in India via MAC stores for Rs1100. Customers based in USA can buy this product directly from the MAC USA website for $16.00. Customers based in UK can buy this product directly from the MAC UK website for £14.00.
Yays!
This pencil is waterproof, smudgeproof and doesn't transfer easily.
Nice rich warm deep brown color for those who find black liner too harsh, strong or severe for their eye makeup.
Great pigmentation.
Nays!
I think it is best to buy the MAC sharpener for MAC Eyeliners. I used a non-MAC sharpener and the tip of the eye pencil doesn't look as good as it used to when it was new.