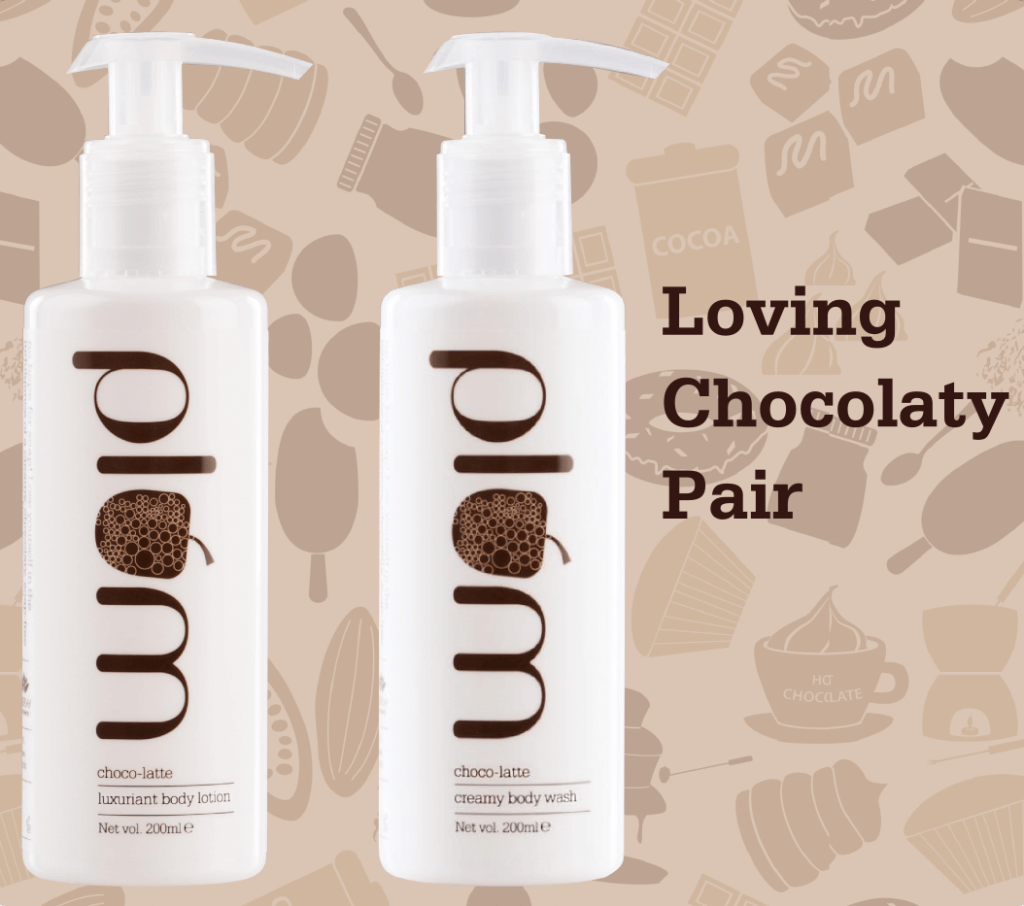 Valentine's Day is round the corner! Romantic hearts and minds are busy preparing for this special day of love. This year, ColorNGlitter would love to enliven your Valentine's day with some Chocolaty aroma! Here's how – we're hosting a contest sponsored by one of India's most popular beauty brands – Plum! Plum has been getting a lot of love from skin care and beauty product connoisseurs because of its natural and paraben free offerings. Coming back to the contest – The winner gets a combo pack of the bestselling Plum Choco-Latte Creamy Body Wash and the Choco-Latte Luxuriant Body Lotion. This combo pack is called the "Loving Chocolaty Pair". Isn't that a perfect goodie for Valentine's day? To participate in this contest you need to like the Plum Facebook Page and leave a comment below answering the following question –
What makes Chocolates the best Valentine's Day Gift for you?
The most uniquely romantic response wins the contest!
Here are the rules and disclaimers associated with the contest:
The contest is open to residents of India only.
Participants should be at least 18 years old.
The contest opens today, 6th February and closes on 8th February, 11:00PM IST (we are closing the contest ahead of Valentine's Day so that Plum can try and ship the products such that they reach the winner before 14th February).
The winner will be announced via the ColorNGlitter Blog and the Official ColorNGlitter Facebook page by 9th February 10:00AM IST. The winner will need to respond via email within 24 hours (by 10:00AM IST, 10th February).
Your responses need to be posted via the comment's section below. While posting the comment, please ensure you enter a valid email address you wish to be contacted at, in case you win the contest.
The products will be sent to the winner directly by Plum.
In an attempt to maintain the essence and purpose of the contest, all participant comments are moderated therefore your comments may not be visible immediately after you post them. Any comments that are derogatory or disrespectful to other participants, the Sponsor (Plum) or ColorNGlitter will not be published. Likewise any comments that are not relevant to the topic of discussion or aim at spamming will not be published. Please do not use the comments section for advertising products or promoting other blogs.
Best Of Luck!
Update 09/2015 – Dear All, Many Thanks to all the participants! All the responses were wonderful and it wasn't easy to select the best. Here are the responses that stole our heart..
Winner of the contest – Shalu
Runners Up – Mohua & Sajita