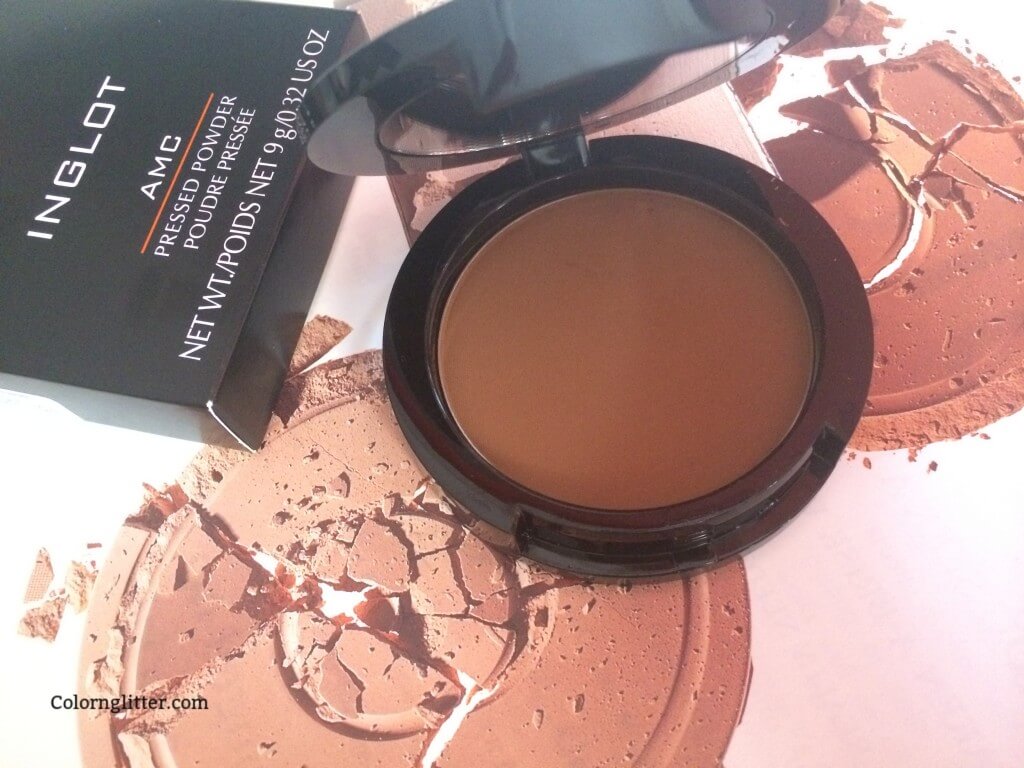 I have to start by saying that this is one of the best pressed powder formulas, I've come across so far. It doesn't contain talc. That's probably why it doesn't leave the skin dry – certainly a USP of this product. It contains Laurol Lysine which makes it water resistant and ensures that this powder stays unaffected by perspiration. It feels silky smooth on the skin. You can wear it sheer or build it up. The finish is semi matte. Applying it with a brush works best.
I picked up #67 which is few shades darker than my skin tone because I intend to use this for contouring. This shade is warmer than my usual go to contouring powder – MAC Bronzing Powder in the shade Matte Bronze.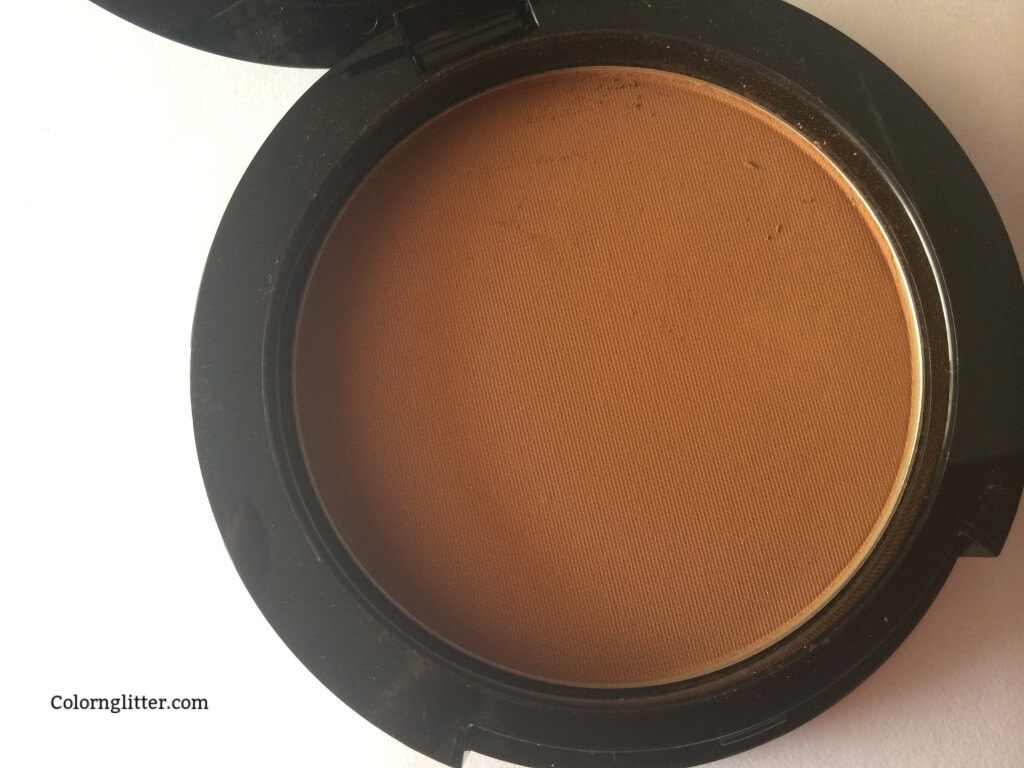 Makeup Artists at Inglot had tried this one me when I had visited Inglot couple of months back and I quite liked it ( here's more on some really good makeup I had tried on my visit to Inglot). I also like using #67 as a bronzer.
Here are some swatches. I've used a significant amount of product so that the color shows up on camera but one doesn't need so much on the face. I use very very little when I'm contouring. Later in this post, I will share some pictures of how this powder looks when used on the face in a shade matching my skin tone.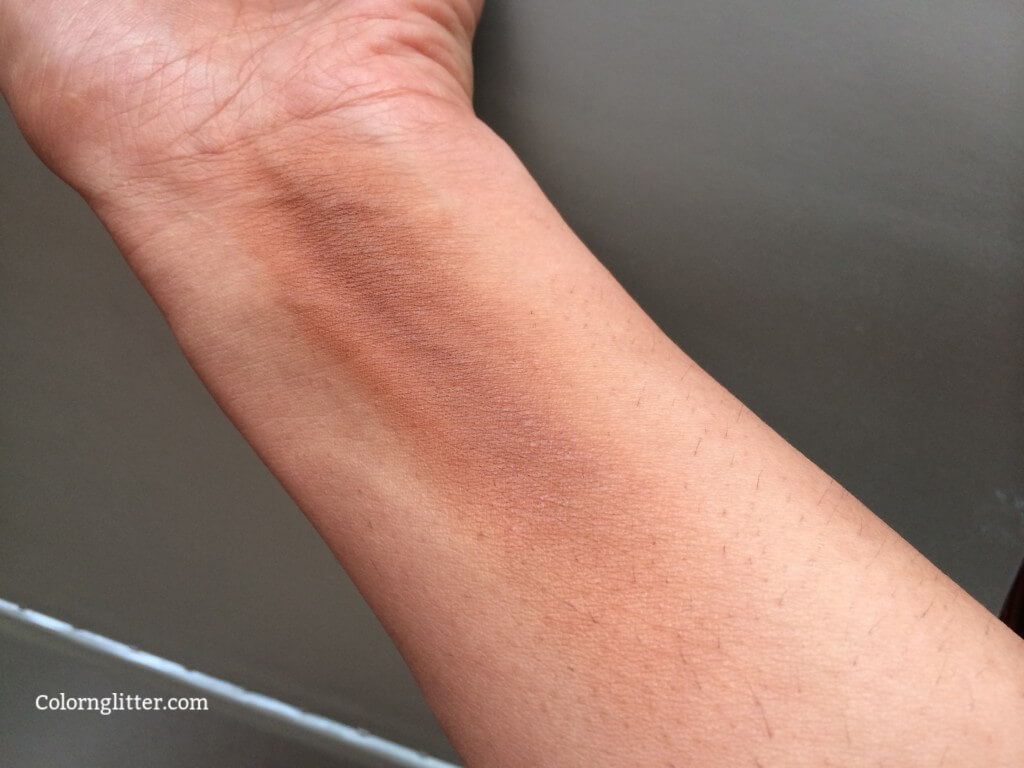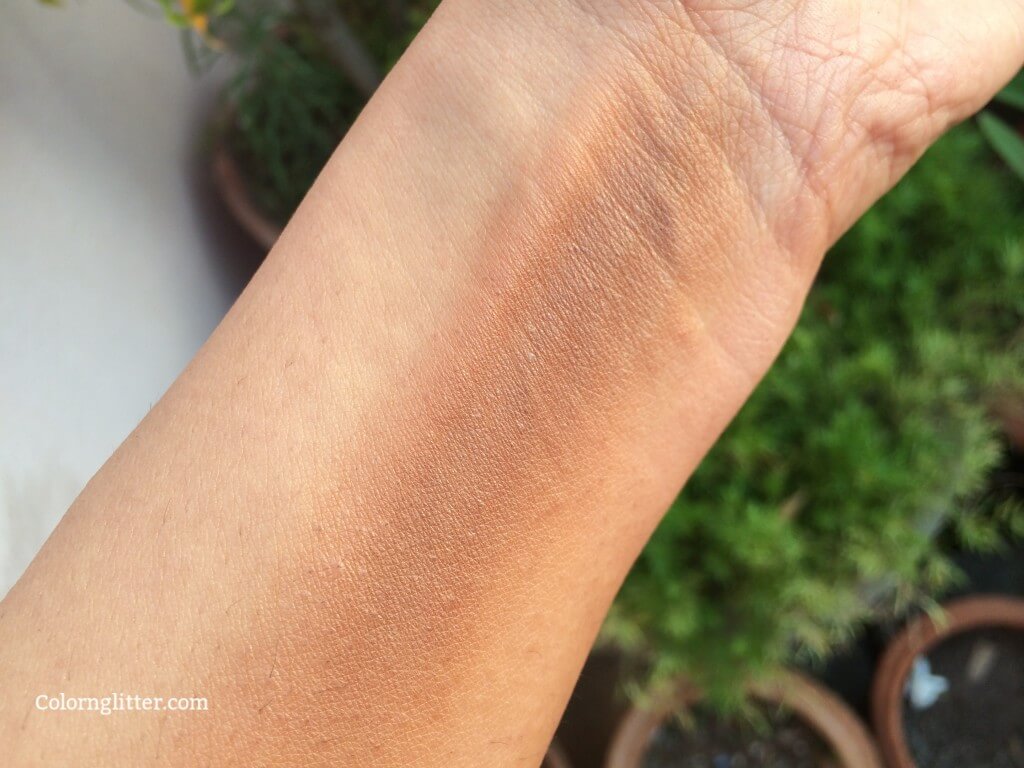 I love the texture. I had tried # 51 when I was at Inglot and it matched my skin tone beautifully (I go for NC42 when I pickup MAC foundations). Here's a picture of me wearing #51 on the face (over foundation) and #67 (around the cheeks).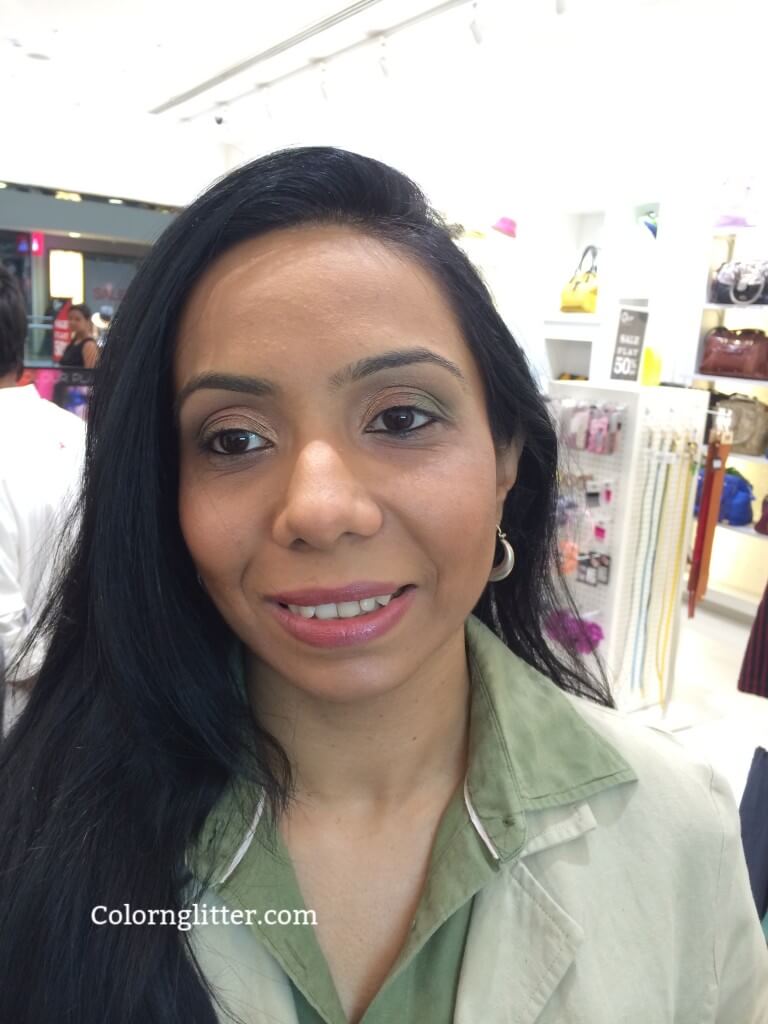 I love the texture so much that I'm going to pick up #51 too! I also like the glowy effect this powder has on the skin. Overall, this is a definitely a product worth considering if you're looking for a good pressed powder. It is available in some really pretty shades! The packaging is classy and travel friendly. It comes in a fuss free, round black compact with a nice mirror. If you want to use it for contouring then give this a good test drive before buying it because this is semi-matte and not completely matte – most of the times matte is preferred over semi-mette when it comes to contouring. Thats where my MAC Matte Bronze scores over this one specifically for contouring. But if you want a pressed powder to use over your foundation or on bare skin, Inglot AMC Pressed Powder is definitely one of the best!!! In fact, I'm slowly but surely becoming a die hard Inglot fan because of the excellent quality of their products. I love their Freedom System which gives makeup lovers the flexibility to make their own custom palettes. Here are two wonderful palettes that I've created for myself – My Neutral Eyeshadow Palette and my Nude and Neutral Lipstick Palette.
I don't recommend blind buying this product although it is available online. Try and get the shade that works best for your skin tone by actually visiting the Inglot stores. Here's the Inglot worldwide store locator link.
This product is available online in India via Majorbrands. Some shades are priced at Rs 1450 while others are priced at Rs1300. For some reason, I don't see #67 listed on the site. I had bought this directly from an Inglot Store for Rs 1450 (9g of product). Customers in the US can buy this from the Inglot USA Website for $19.00 (9g of product). Customers in the UK can buy this from the Inglot UK Website for £13.00 (9g of product).
Yays!
Feels silky smooth on the skin.
Water resistant
Doesn't leave the skin dry and parched.
Buildable
Travel friendly packaging
Paraben Free
Nays!