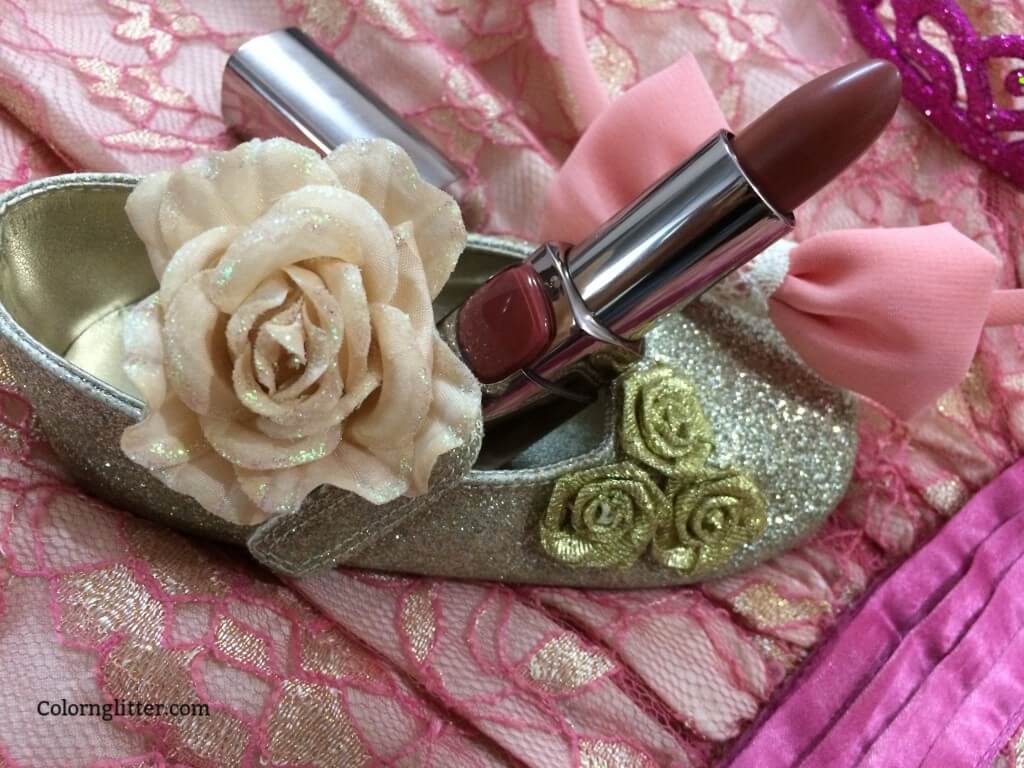 Maple Mocha is an earthy, brick toned brown shade of the popular Moist Mat range of lipsticks from L'Oreal Paris Color Riche.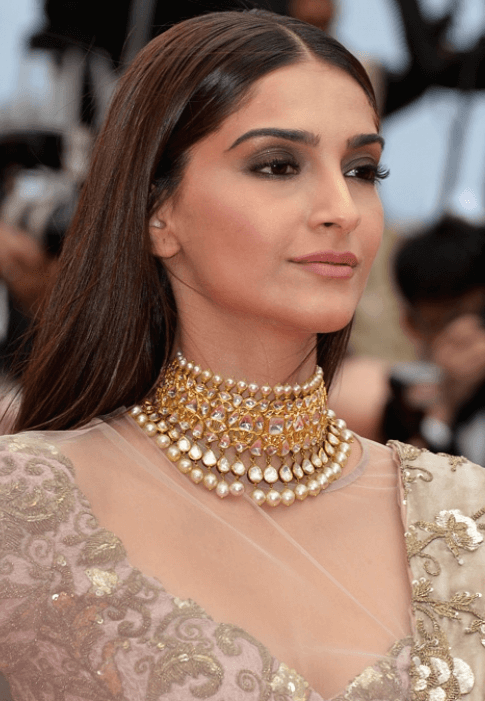 This shade began to get a lot of attention when Sonam wore this lipstick with her smouldering eye makeup on day 6 at the Cannes Film Festival 2014. Here's a link with some more detail on her makeup.
Sonam looked ethereal in a pale pink Anamika Khanna Saree dress.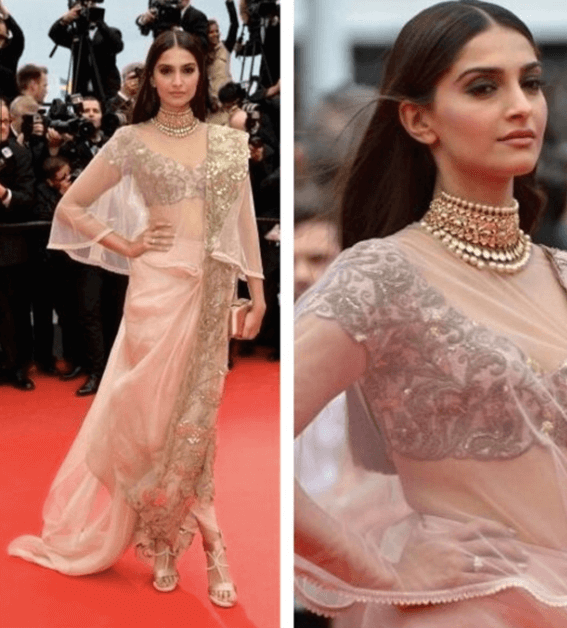 Maple Mocha is a perfect everyday kind of lipstick. It instantly brightens up the face and the best thing about this shade is that it blends with the almost any look, any outfit. It is ideal on days when you've done heavy eye makeup and you need a lipcolor that's not uber bright but not too dull either.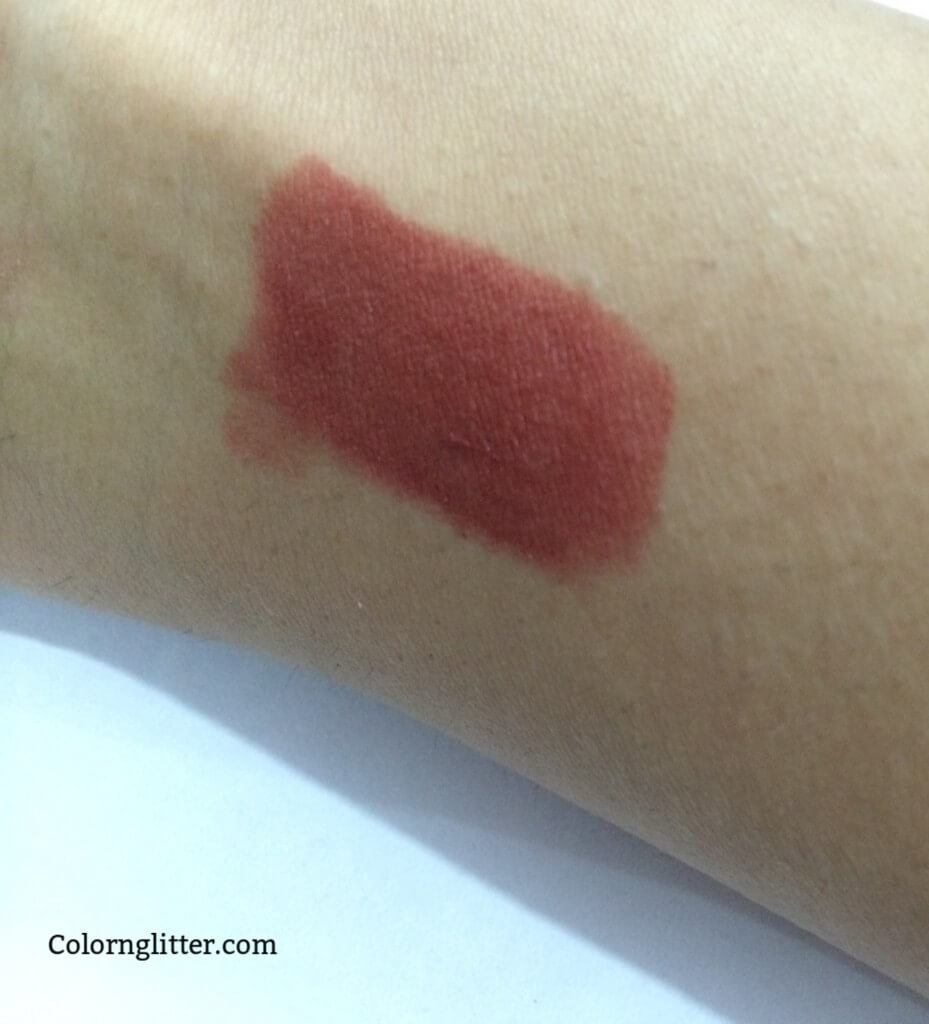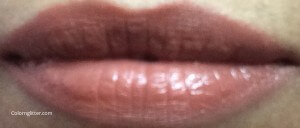 I wouldn't call it a nude lipstick but one can wear it on days when one would want to reach out for a nude lipstick. It goes on smooth on the lips. You get opaque coverage in 2 swipes. This finish is great. It's got a satin smooth matte finish. It feels feather light on the lips and doesn't have the typical drying effect that most matte lipsticks have. On me this lipstick lasts at best for 4 hours although other Moist Mat lipsticks I tried (Raspberry Syrup, Glamor Fuchsia and Lincoln Rose) stayed put for about 6 hours.
Here's a bit of background on Color Riche Moist Mat lipsticks. Those who have read my previous reviews on other Moist Mat lipsticks can skip this paragraph because the information is repetitive. Color Riche Moist Mat Lipsticks belong to the L'Oreal Paris L'Or Lumiere Collection that was released to commemorate L'Oreal's 17th year as official makeup partners for the Cannes Film Festival. Moist Mat Lipsticks are formulated to deliver intense luscious color for upto 6 hours. These lipsticks contain Jojoba oil that provides hydration for upto 4 hours. They contain pure pigments and are enriched with new Light Illium complex for a rich matte effect with velvet fusion capsules and Ultra Gliding Shine Oils.
There are 12 shades of lipsticks in the Color Riche Moist Mat Range.They are priced at Rs 899 and are available via Nykaa as well as Amazon.
Unfortunately I don't see these lipsticks online for UK and USA. If anyone of you know of any websites via which UK and US customers can buy these lipsticks, please let me know.
Yays!
Nice everyday kind of brown shade.
Maple Mocha is the kind of shade that can beautifully balance the look when you've done bold eye makeup.
Easy to apply.
Beautiful matte finish.
Does not dry the lips.
Nays!
None according to me but some may feel it is expensive. I don't feel that way because MAC matte lipsticks are more expensive than these while these deliver better finish compared to some of my MAC lipsticks so I don't mind paying Rs 899 – they are worth the price.
I've taken the first photograph of Sonam at Cannes 2014 from http://www.getthelook.co.in/article/sonam-kapoor-in-a-traditional-look-on-day-six-at-cannes/137/. The second one is from Indianexpress.com. I want to make sure I give due credit to the source where I got these pictures from and hence the disclaimer.