Disclosure : Products reviewed in this post have not been bought by me – this is a PR sample.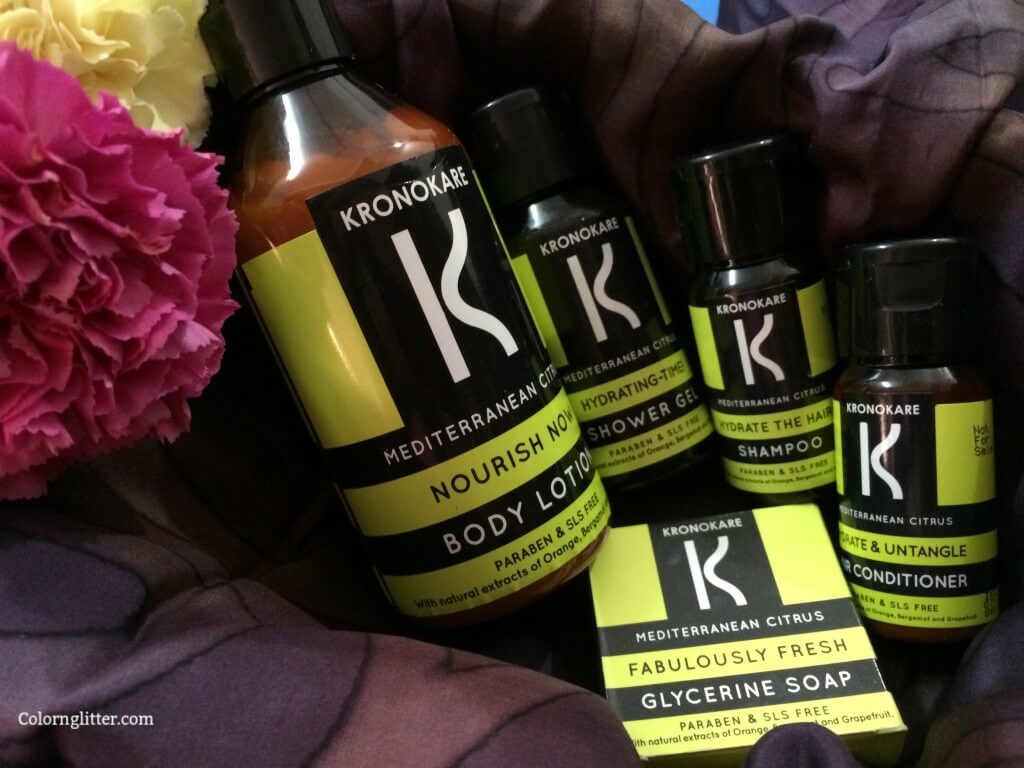 Kronokare is a brand that specializes in Sodium Laureth Sulphate and Paraben free bath and body products. Many of their products are aromatherapy based. Kronokare products are used in some well known luxury and 5 star hotels. Their range of products include soaps, shampoos, conditions, shower gels, body lotions, sanitisers and massage oils.
This post is about their Mediterranean Citrus range of products that I recently received as a PR sample. This range includes the Fabulously Fresh Glycerine Soap, Hydrate & Untangle Conditioner, Hydrate Your Hair Shampoo , Hydrating – Time Shower Gel and the Nourish Now Body Lotion.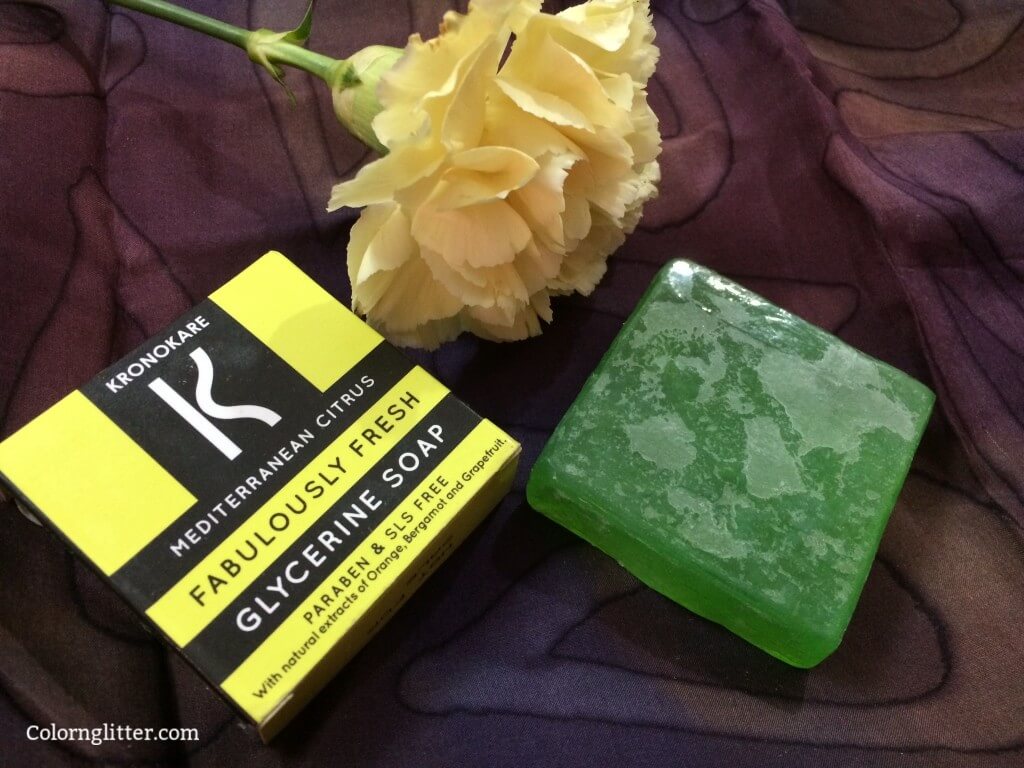 Fabulously Fresh Glycerine Soap is a translucent green colored soft glycerine soap. It has an unusual citrusy odor. Some may find this odor a little musty and may not like it but it is definitely not annoying. This soap lather's easily and leaves the skin squeaky clean without drying the skin. I have not used soaps for many years now because I use shower gels exclusively but I liked this soap. It also had a soothing effect …I guess the aromatherapy factor worked for me!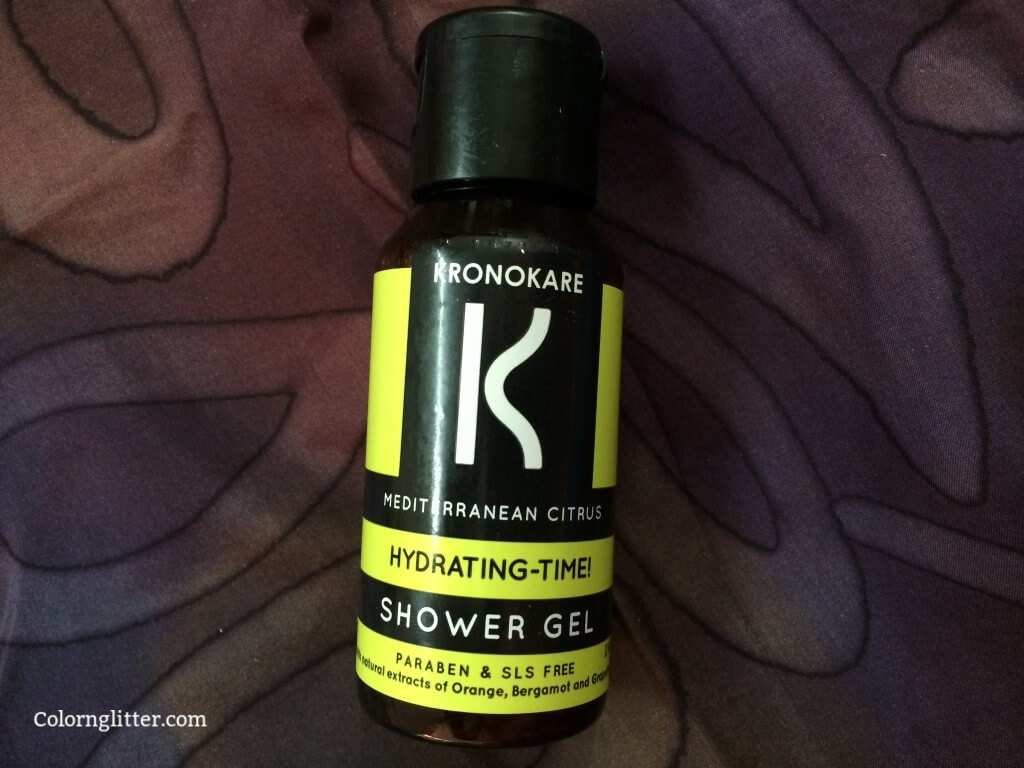 Hydrating – Time Shower Gel smells a little different compared to the soap. Again, this is not the typical citrus fragrance we are used to so some may not like it. Like the soap, the shower gel is effective and leaves the skin feeling fresh and clean. It did not dry out my skin.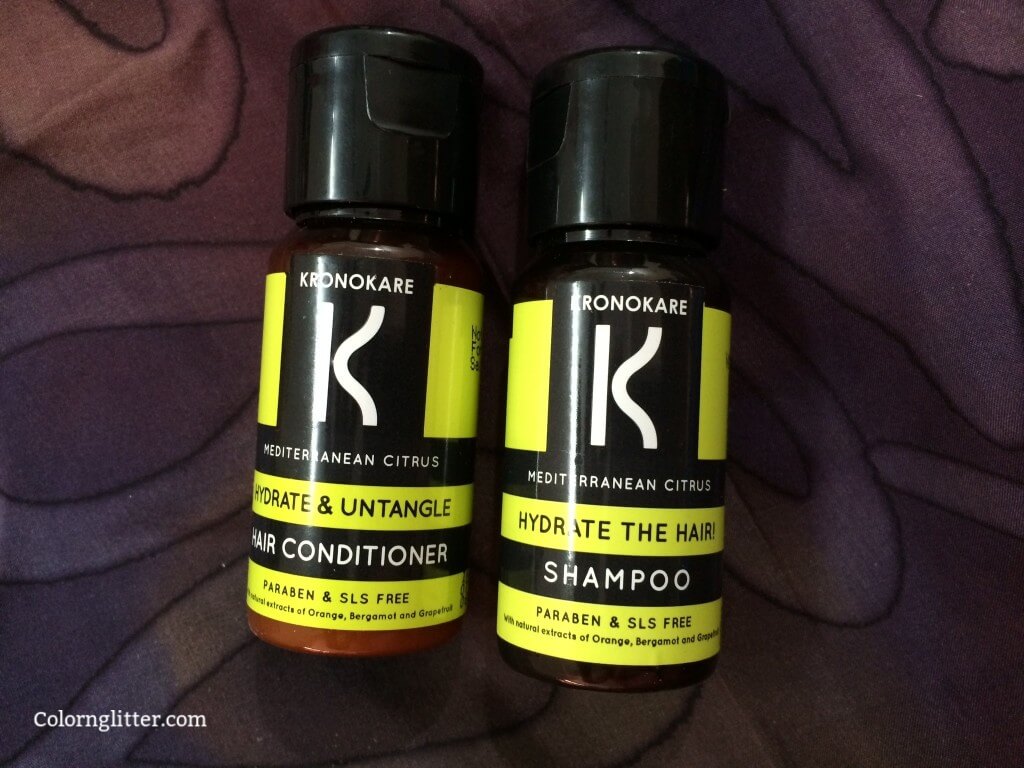 Hydrate Your Hair Shampoo is light and easy on the hair. I didn't need too much of product. It left my hair squeaky clean.
Hydrate & Untangle Conditioner is runny and relatively less creamy than usual conditioners. It did leave my hair shiny but I think my hair is used to conditioners that seal more moisture into the hair so I had some difficulty detangling my hair after I used this conditioner.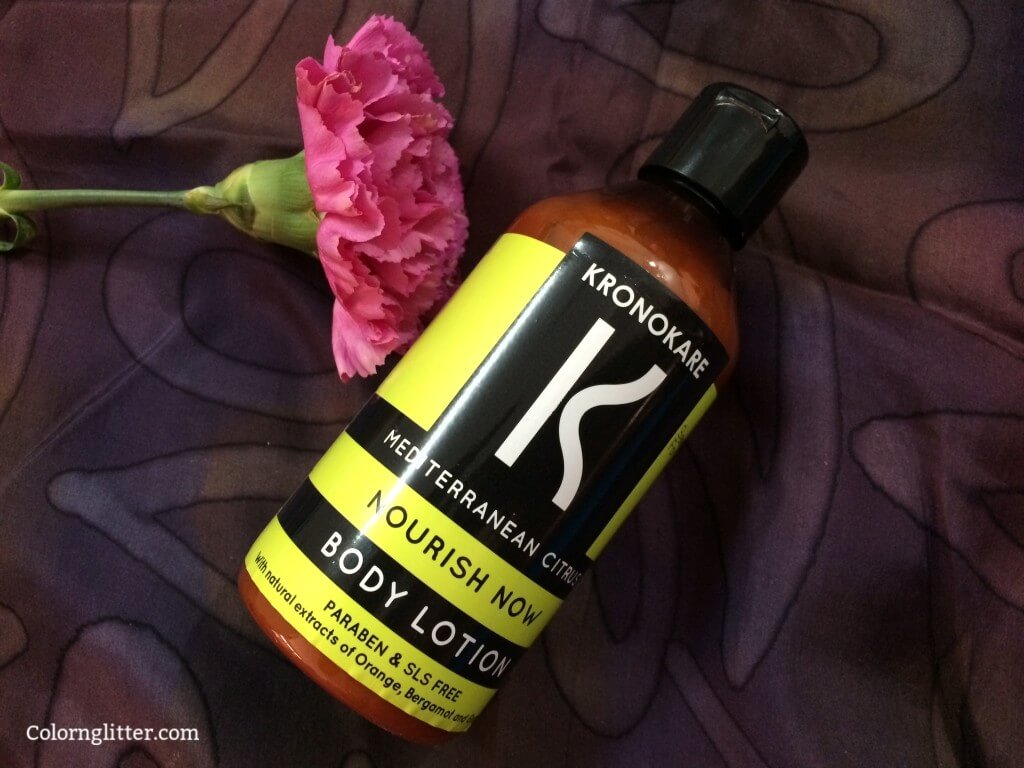 Nourish Now Body Lotion has just the right consistency. It moisturizes the skin really well but isn't too thick nor too runny. It kept my skin hydrated till the next day. Though I didn't fall for the fragrance initially, by afternoon I was really loving it. It has a nice soothing effect on me. I'd love to slap this lotion on before bedtime.
Overall, I felt all the 5 products that I tried from the Mediterranean Citrus range of products were effective and did the job they are meant for. The price is affordable. The packaging is nice and travel friendly in the sense that none of the products spilt or leaked. However, the packaging could have been more attractive – my folks at home saw these bottles from a distance, they mistook them for medicines. The fragrance takes some getting used to, but you are may like it once you get use to it – it certainly has a calming effect on the senses.
I may try out the lavender body lotion too! Oh yes – each of the products have a quirky rhyme on their labels which make you smile – like the soap pack had a rhyme that read "Get rid of the yucky, feel lovely and lucky!"
These products can be bought online via the Kronokare website. A travel kit with all the 5 products (60ml bottles of the shampoo, conditioner, shower gel and body lotion and 50gm bar of the glycerine soap) and a loofah costs Rs 595. 220ml bottles of the shampoo and shower gel cost Rs 325. A 220 ml bottle of the conditioner and body lotion cost Rs 345. A 50gm bar of the glycerine soap costs Rs 85.
Yays!
Paraben Free.
Not tested on animals.
Affordable.
Loved the body lotion – very hydrating and soothing. I've grown fond of the fragrance too.
The shower gel gives a nice clean and fresh feeling.
The glycerine soap doesn't dry out the skin.
Nays!
The packaging could have been more attractive.
These products do not contain SLS but some formulations contain SLES (Sodium Lauryl Ether Sulphate).I would have been happier if they didn't contain Sodium Lauryl Ether Sulphate either. SLES is also an irritant. That said, I have to acknowledge that none of these products irritated my skin when I tested them.