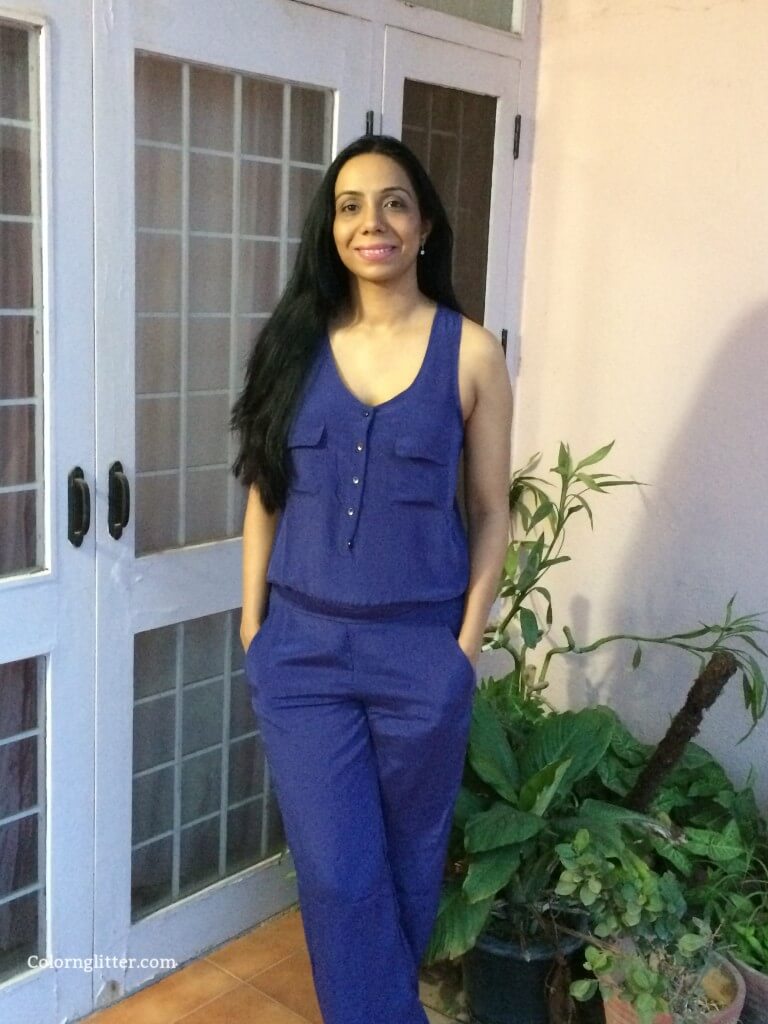 I love it when I find an outfit which is complete in itself – where I don't need to put in the effort to pair it with the perfect top, or the perfect skirt, the perfect pair of jeans or trousers. That's why I love jumpsuits. Plus they are so comfortable and fun to wear. I recently got this purplish blue Poly-Satin Jumpsuit from Chemistry. Love the color and the straight leg cut. This dress is on sale on the Chemistry Online Store – the price after 60% reduction is Rs 1000.

I didn't really accessorize it. I wore delicate silver earrings (lovely gift from a very dear friend).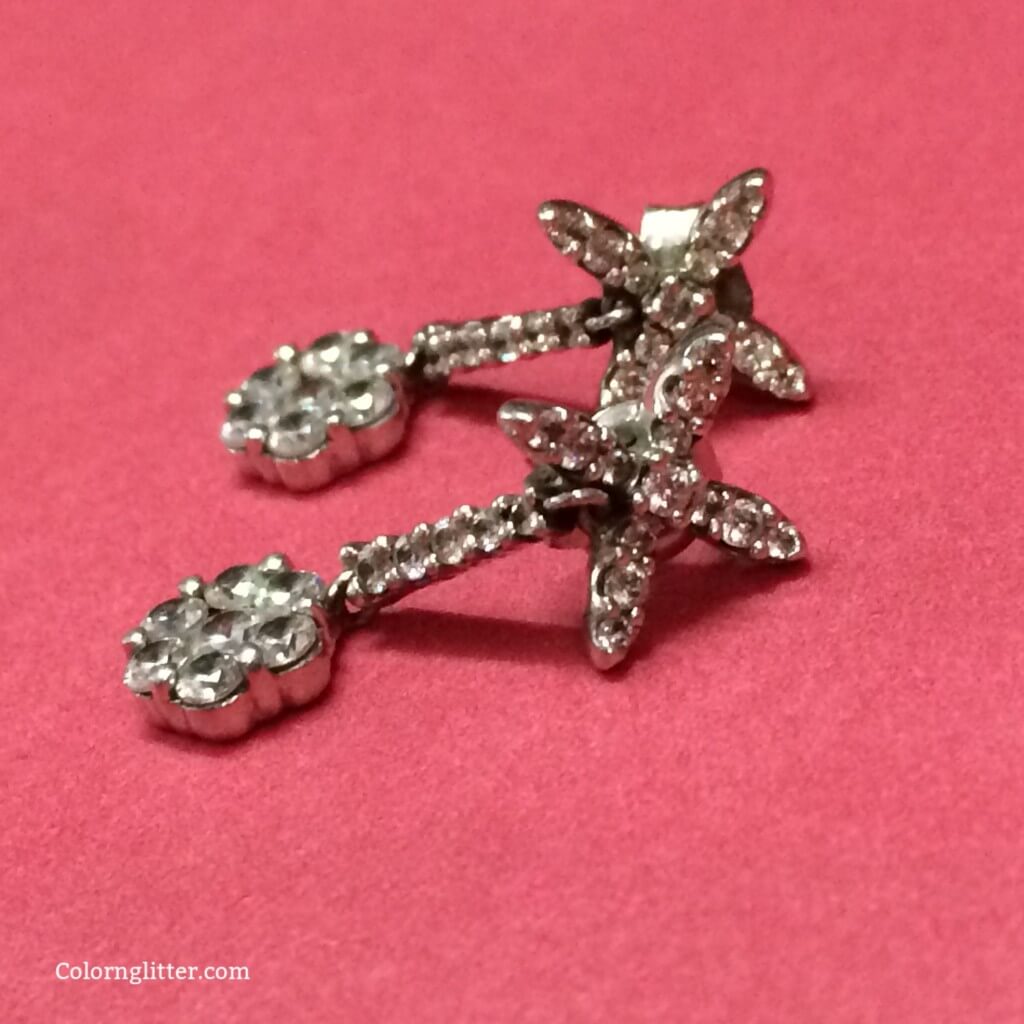 For my makeup, I used MAC Prep + Prime Face Protect SPF 50, MAC Studio Sculpt SPF 15 Foundation, MAC Bronzing powder in the shade Matte Bronze, MAC Mineralize Skin Finish – Soft and Gentle, La Femme Blush – Coral Spice, Eye Shadows in shades Gunmetal, Sin and Virgin from the Urban Decay Naked Palette, MAC Extended Play Lash Mascara, Inglot Soft Precision Lipliner #60 and MAC Chatterbox Lipstick.