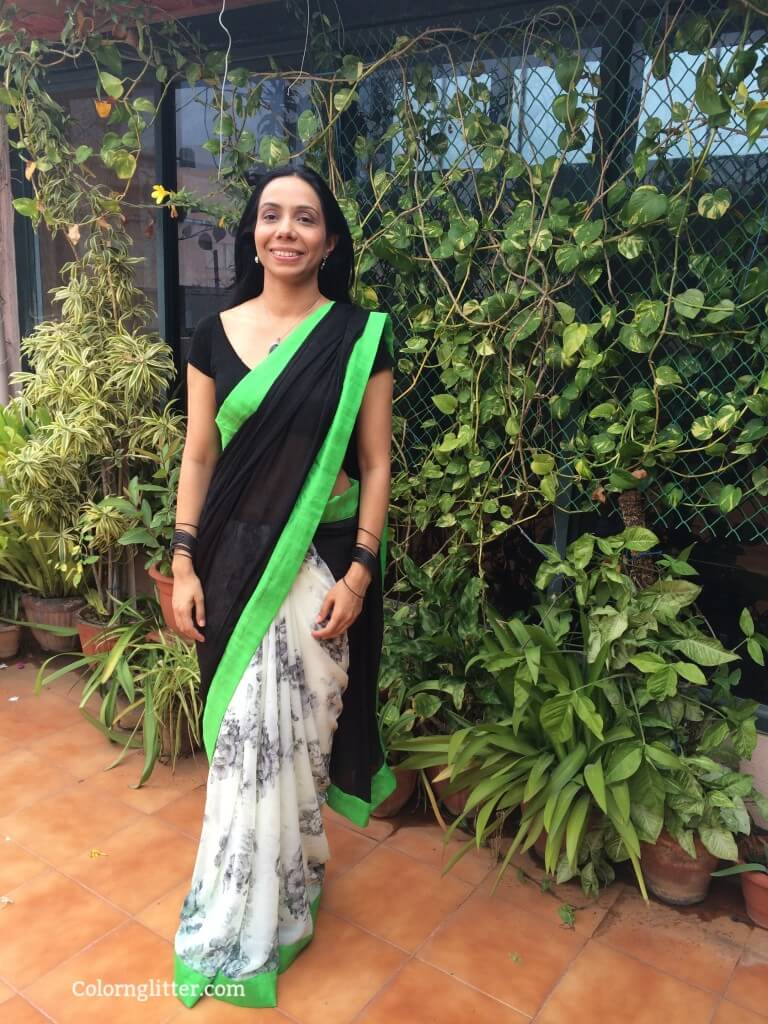 I've been eager to wear this saree I bought recently from an exhibition. Yesterday evening seemed like the perfect day to try it on. I loved the concept of a back & white printed saree, with an all back pallu and a bright green border. I fell for it the moment I saw it. Loved the print too. Georgette sarees are so easy to drape, feel so light … perfect for this weather, especially with a gentle breeze..I thoroughly enjoyed wearing it.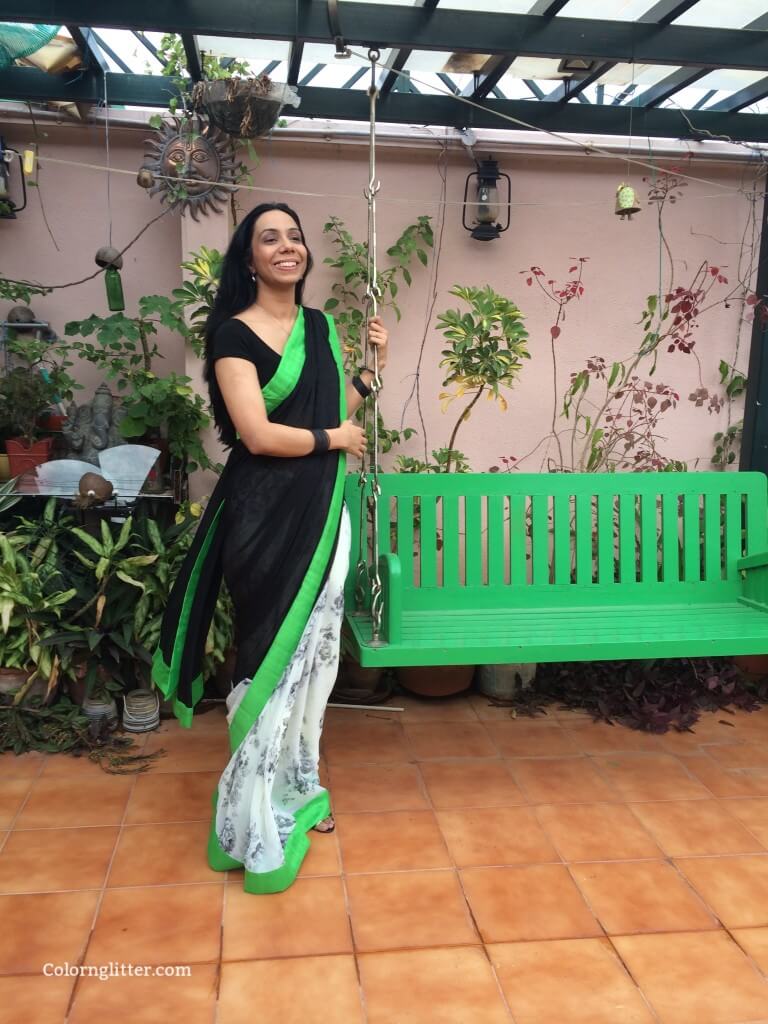 This saree is from a boutique called Lime. Am glad I visited their counter at the exhibition. You can contact them via the following email address – limedesignerboutique@gmail.com.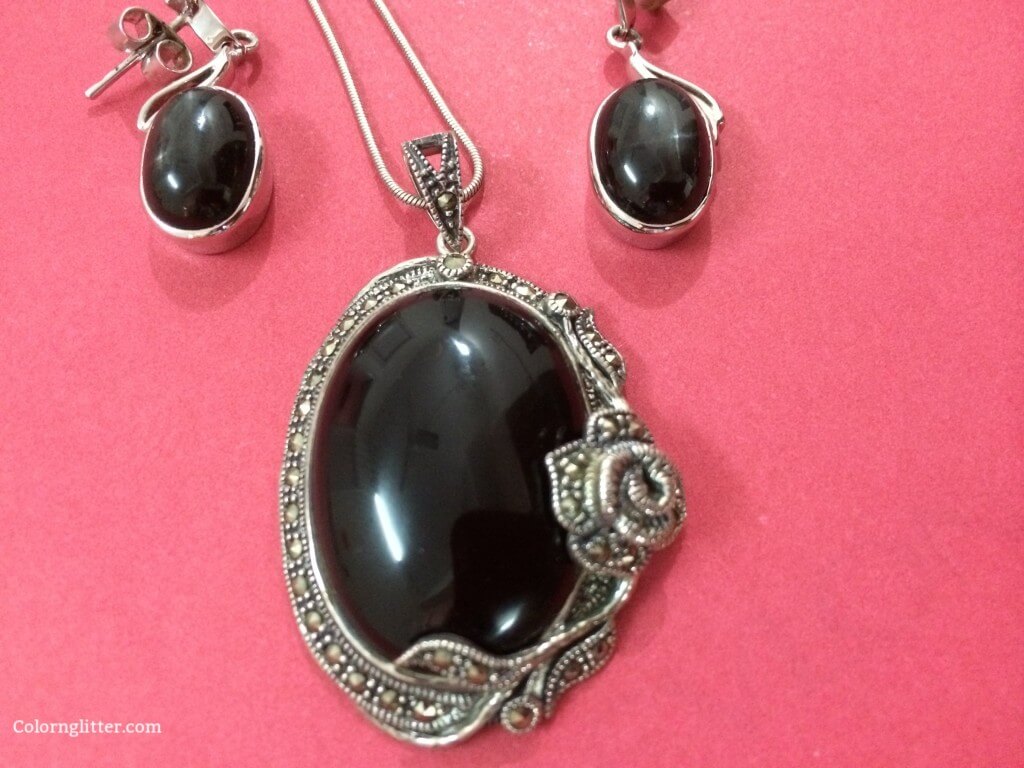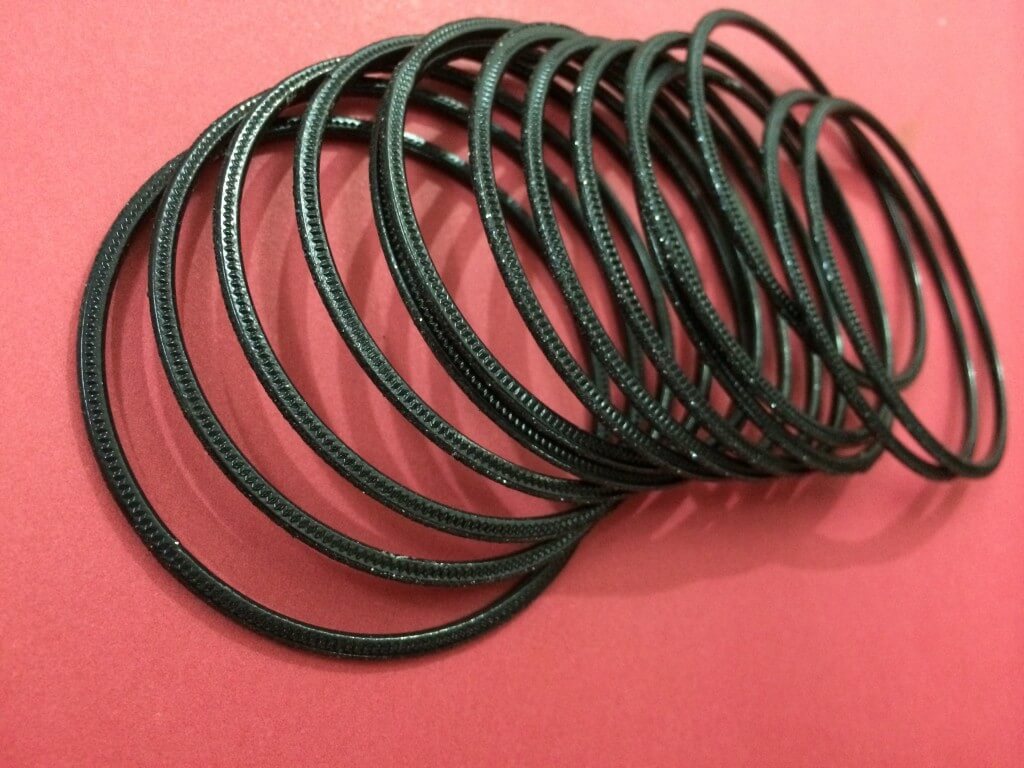 I kept the accessories simple – I wore a pendant, (one of my favorites) – Black Onyx set in silver. Earrings – Black Star set in silver. I wore all black bangles – always good to stock up some black bangles. They are surprisingly versatile although they look boring.
Makeup – MAC Studio Sculpt SPF 15 Foundation, MAC Pro Concealer, Ben Nye Banana Powder to set the concealer, Clarins Color Quench Lip Balm and La Femme blush in the shade Terracotta.