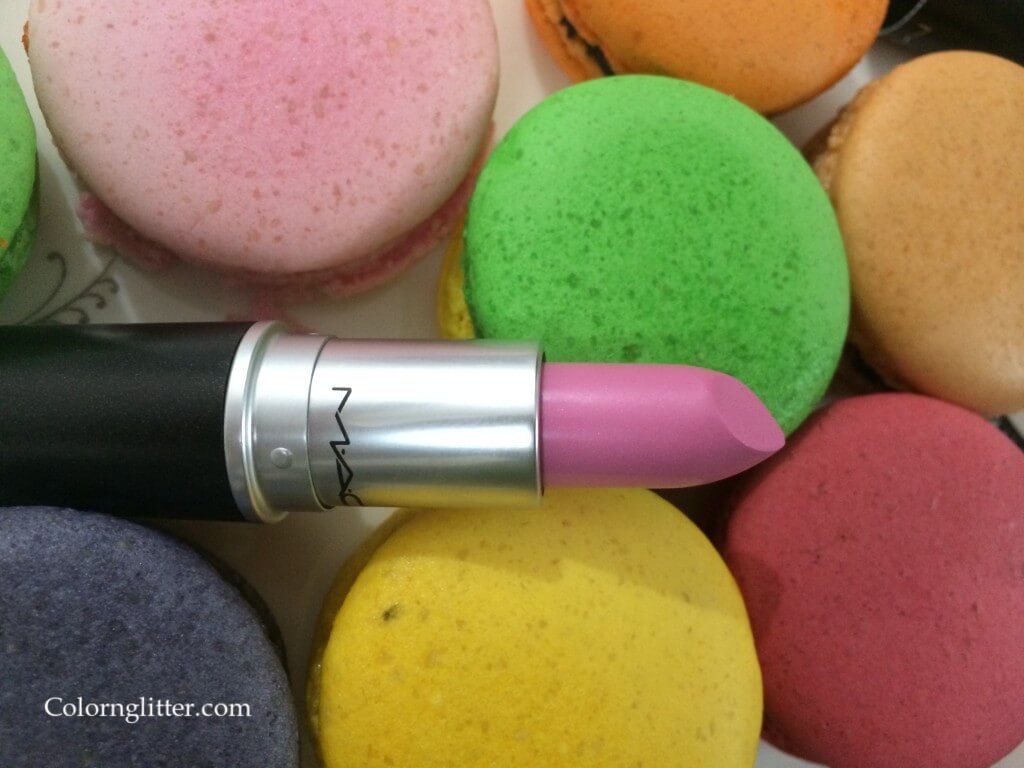 MAC describes Saint Germain as "Clean pastel pink" that's exactly what it is. It has the amplified creme finish which is usually moisturizing and provides good opaque coverage with a creamy glossy finish.
Saint Germain is a beautiful girly pink shade – some may like to call it Barbie pink. It is a bestseller. I loved the color and it took several rounds to the MAC store before I got it because it was always out of stock. When I tried it on my lips at the store, I was shocked to see how pasty and plastic it looked on my NC42 skin tone – there was no way I could step out in public with this lipstick on (rather without tweaking it to suit my skin tone) – it is not easy to pull off this color. I still bought it with the determination that I will somehow make it work for my skin tone – if nothing else, I can at least use it as a mixing color.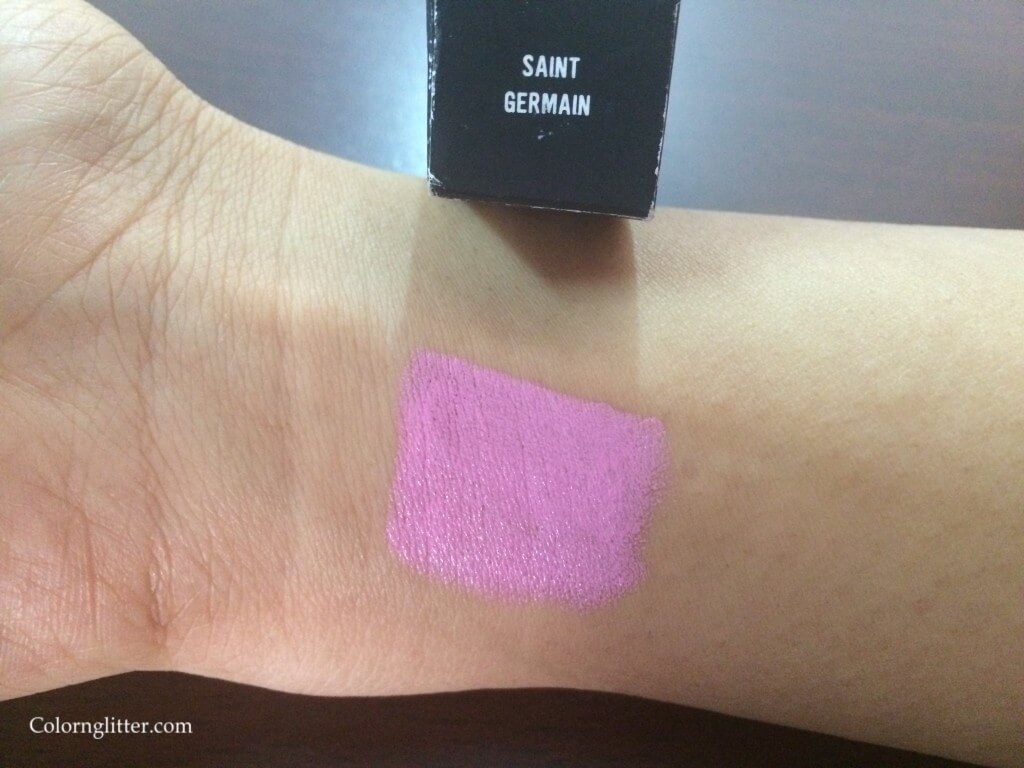 Because Saint Germain is a blue based cool toned pink, it looks beautiful on light skin tones. It is too cool for my NC42 skin tone.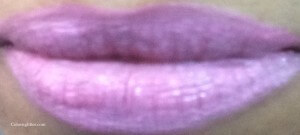 The formula is creamy and provides opaque coverage. Exfoliating and moisturizing the lips before applying this lipstick is essential. It accentuates any dryness. It also settles into the fine lines of the lips. While most lipsticks with this type of formula last for up to 4 hours, I found Saint Germain lasts even lesser than four hours.
I am still experimenting with this lipstick, but in general the best way to wear this lipstick is to apply it sheer and top it with a deeper pink gloss. I will experiment a little more and write a post on how women with medium skin tones can wear this lipstick.
One interesting fact that I noticed about this lipstick is that it actually has shimmer. When I swatched it, I was confident that it had no shimmer. The shimmer was not seen in the tube, on the lips or in the swatches. I had wiped the swatch in a hurry because I had to rush somewhere. While I was driving, I suddenly noticed shimmer on my wrist – this was very fine silver shimmer which was visible only when hit by sunlight. It also leaves behind a deeper pink stain.
This color can look closer to lilac in certain type of lighting.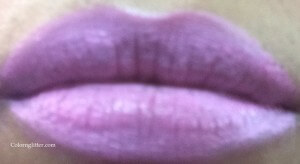 I bought this product from the MAC counter for Rs 990 ( the price has gone up by Rs 200 now). It is available via the official MAC website for $16.00. For UK customers, it is available via the MAC UK website for £15.00
Yays!
Beautiful fun color to own and experiment with.
Good color to use in combination with other colors – it can be used to tone down and brighten certain darker lipsticks.
Very pigmented.
Nays!
Settles into the fine lines.
Tough to work with – it can easily spoil a look if not used creatively – especially on deeper skin tones. It looks best on fair skin.
Does not last on the lips for even 4 hours.