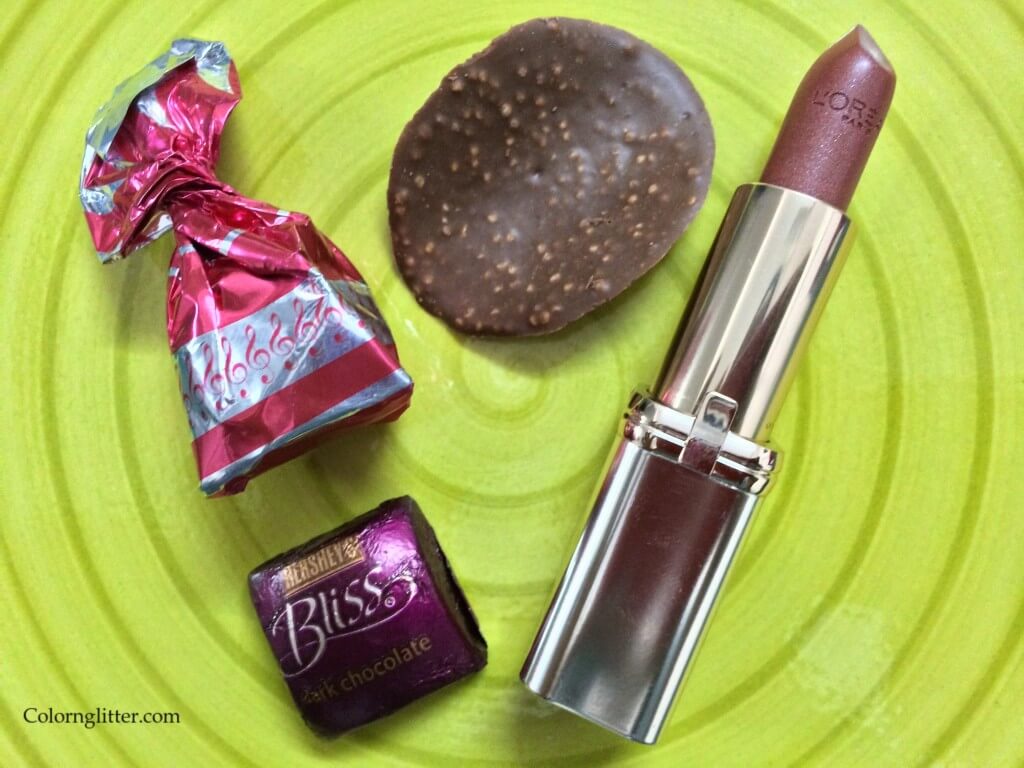 This is a beautiful neutral brown lipstick (pale brown) with shimmer. It is the kind of color that goes with everything plus it works for night as well as day. This is a great color for summer too. It applies evenly and is moderately moisturizing. The praise ends here – the shimmer that I mentioned in the first sentence is what I have a problem with. While it initially doesn't look overwhelming, the glitter stays behind on the lips after the lipstick fades and that is not a pretty sight. I feel so sad that a lovely lip color like this one had to be ruined with unnecessary glitter.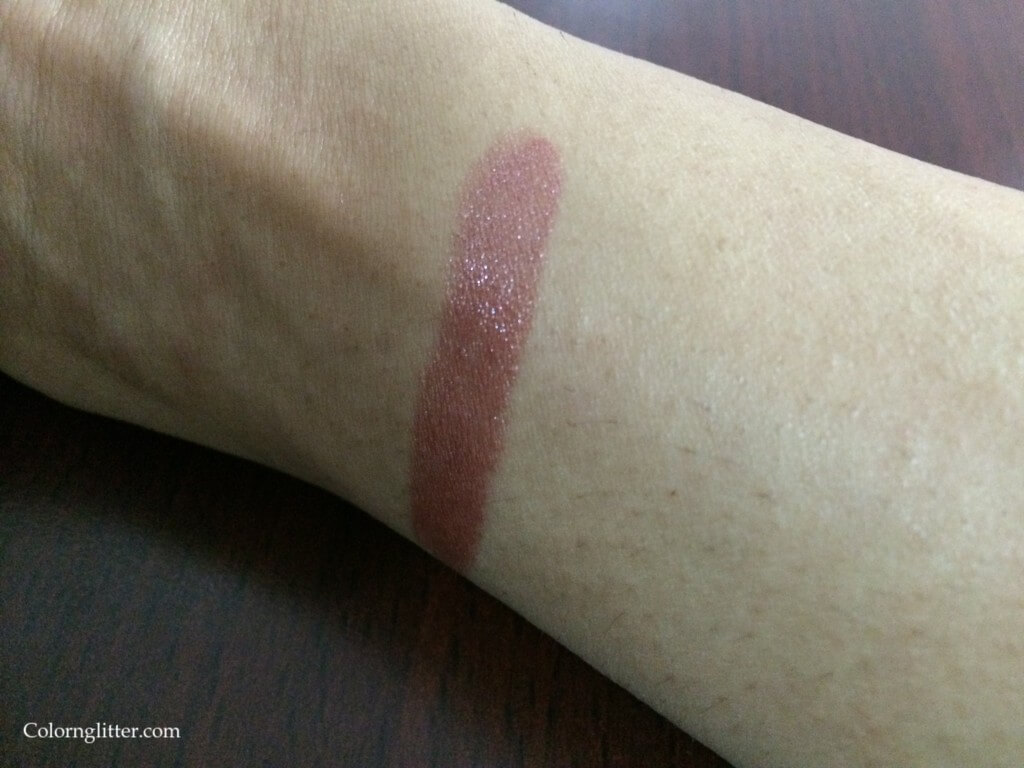 It stays on the lips for about 3 hours and will not stand up to eating or drinking.
This lipstick currently costs Rs 825 on http://www.jabong.com
Yays!
Smooth texture, applies evenly on the lips
Beautiful neutral color, if you can get past the shimmer
Feels comfortable on the lips
Nays!
This lipstick has a synthetic fragrance.
The shimmer is annoying