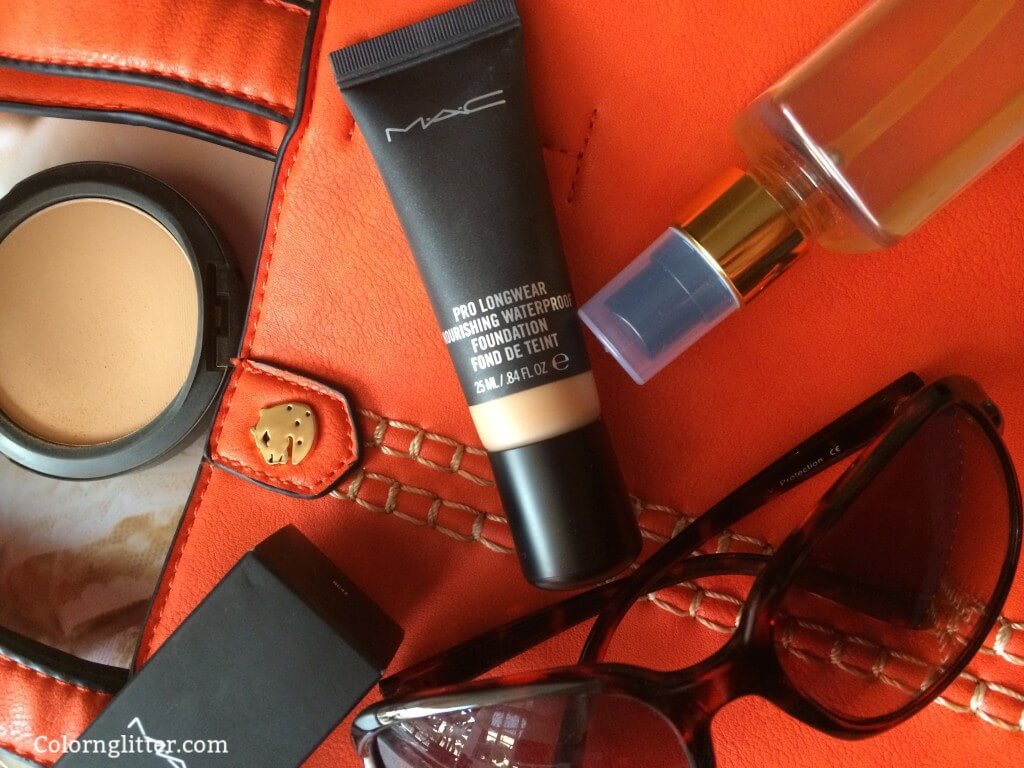 If I had to pick one product I've totally fallen in love with – it would be the new MAC Pro Longwear Nourishing Waterproof Foundation (you may have already guessed that seeing my previous posts on Current Summer Makeup and Skincare Favorites and My Travel And Vacation Makeup Products). I own other MAC Foundations that have been doing a great job and I didn't really need a new foundation but I just couldn't resist getting this foundation once I tried it on one of my visits to the MAC store. It blended so well, looked natural, gave me coverage good enough to double up as a concealer (true to claims), promises to last 24 hours, it is waterproof and feels weightless…..phew! Aren't these reasons enough for someone to just buy this foundation even if there are a few lying at home already? I felt justified in picking it up right away! Something very unique happened after that – I haven't used another foundation since the day I have bought this one. Which is unusual for me – I usually keep using different products on rotation simply because I have so many and each one of them has something unique to offer. However, this foundation meets all the requirements I have ever had from a foundation. Need of the hour for me was a foundation that stays put in spite of the high humidity, summer heat, sweat or rain and this one didn't let me down. I wouldn't say it didn't budge at all but it did a great job of staying on all day and looking nearly as good as it did in the morning. I haven't tested it for 24 hours but it has stayed on me for 8 hours. This foundation has a nice creamy texture.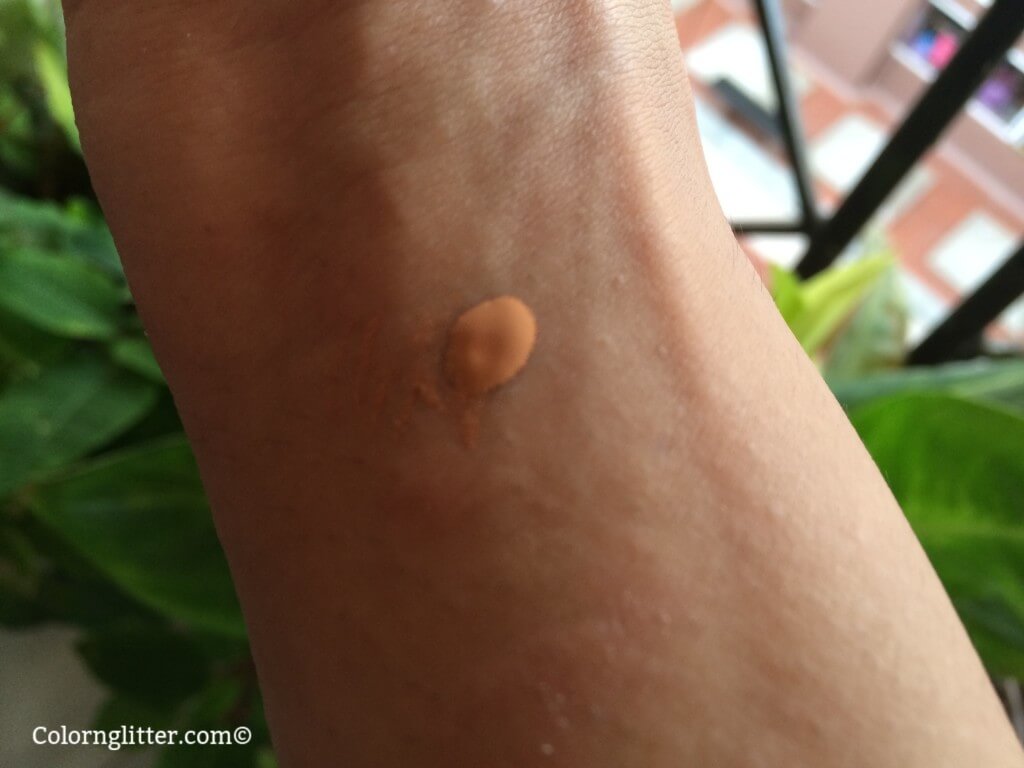 I have been experimenting with this foundation – I've applied it with fingers, damp sponge and a foundation brush. One important observation – this foundation gives you very little playtime so one has to be quick at blending. I got decent coverage and a reasonable finish with fingers. Good enough for regular everyday kind of makeup. I got excellent full coverage with a foundation brush. My favorite way to apply this foundation is a damp sponge – it gives the most beautiful natural looking medium coverage. I go for medium coverage for all of my face except for my under eye area (I have deep dark circles). I use this foundation with a concealer brush for my under eye area (I use the MAC Studio Correct And Conceal Duo under my eyes before using this foundation).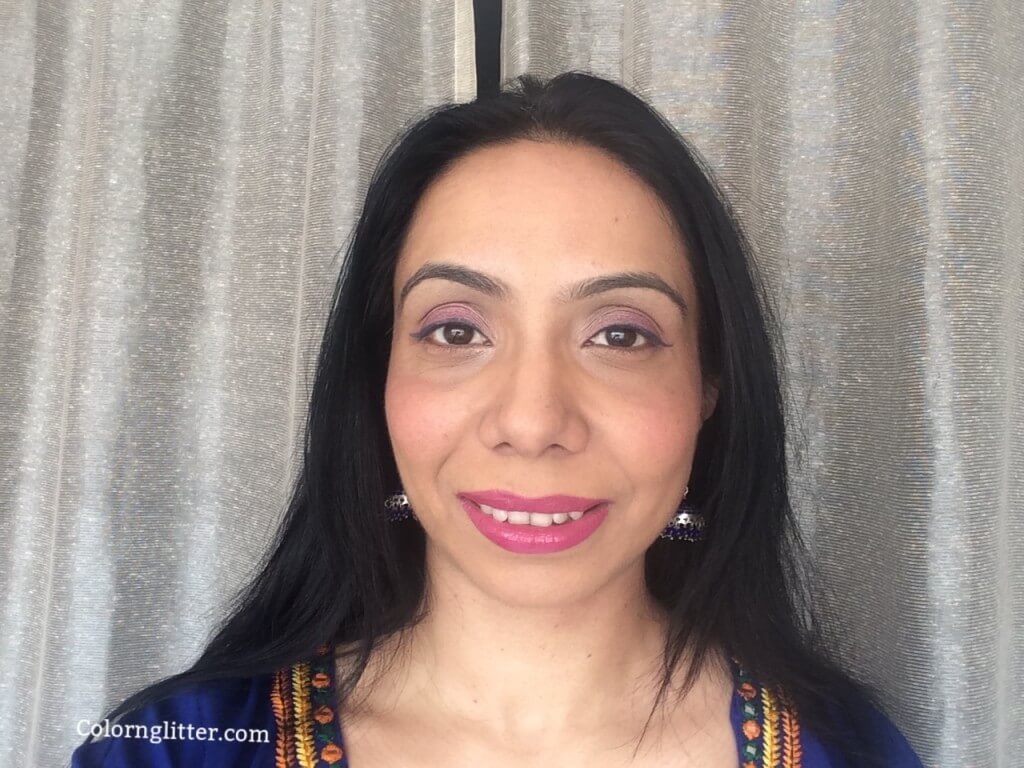 While it works well on skin moisturized with regular foundation, I have got best results with using this foundation over the Benefit POREfessional Primer. It works well over Stila One Step Correct too. I have sensitive combination skin and I didn't experience any break outs after using this foundation. I used this foundation on a friend who was to go for a party. She looked great and her pictures were a proof that this foundation photographs very well. By the way, she currently has acne prone skin and she did not experience any discomfort or irritation after applying this foundation.
Though this foundation doesn't list SPF on it, it does contain Titanium Dioxide. Like I mentioned before, it photographs well. Except for times when I know I am going to get photographed, I wear a sunscreen after my moisturiser and before wearing this foundation. I like the fact that MAC have included some good skin care ingredients in the formula – like caffeine, sodium hyaluronate and lechitin.
My final word – this is one of the best foundations, I have ever used. I love it!
Yays!
This foundation is water resistant and long wearing – a real blessing for Indian summers and monsoon.
Its light weight formula feels very comfortable on the skin.
Provides medium to full coverage depending on the method of application
Photographs well.
Nays!
Expensive! It costs Rs 2800/$32.00 for 25ml.
Once opened, this foundation has a "best used before" duration of 6 months only!