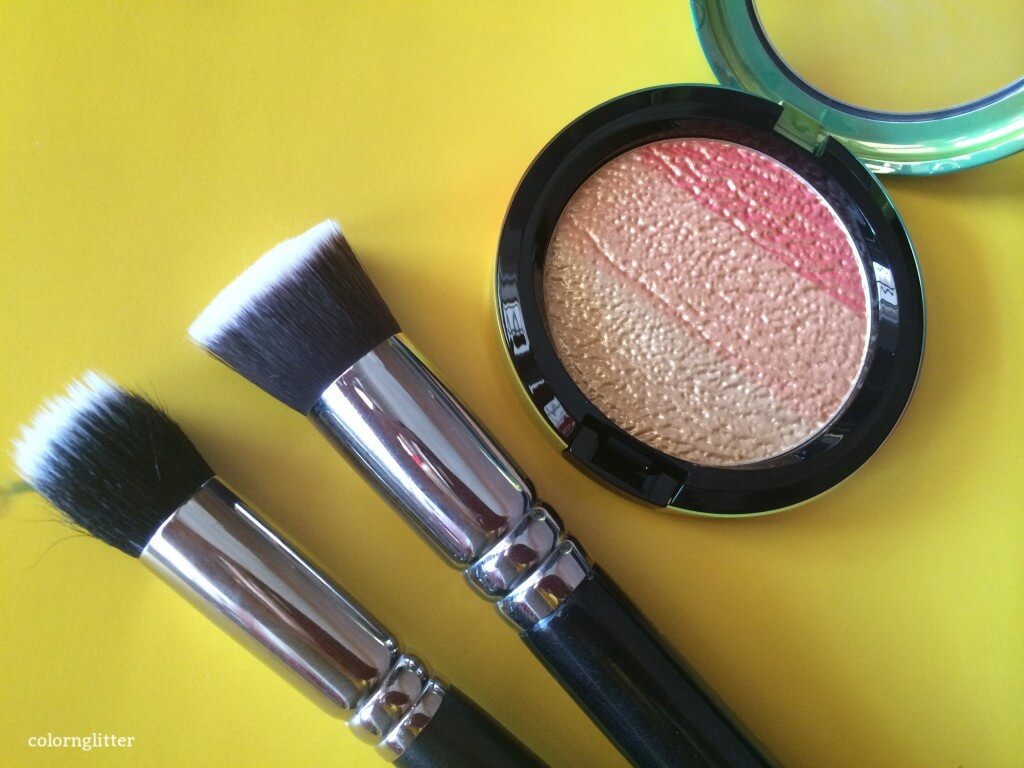 Here's what MAC says about Freshen Up – "Our new High-Light Powder features a unique gradation of three shades in one pan, from pastel banana through fuzzy peach to mid-coral. The final look is well polished with a sheer veil of colour that blends effortlessly into the skin. With an embossed design and pearlized overspray, this powder is truly a collector's piece. Features specially designed packaging"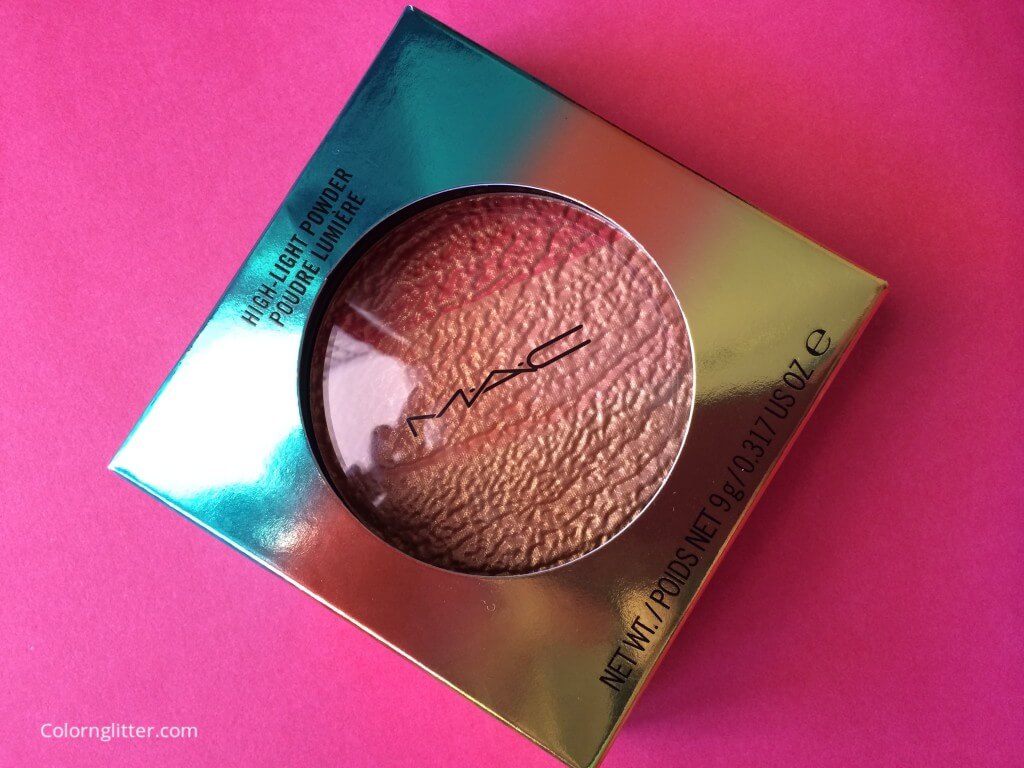 I don't know how many of us even read this fascinating description before we got the product. This product is sold out – and this seems like a worldwide phenomena. Here in India, I had to rush to the biggest MAC store to get my hands on the last piece of product in spite of the fact that I called my nearest MAC store as soon as it opened on the day Wash And Dry Collection was to release. It released last month in UK and USA but it still shows sold out on the official MAC USA and UK websites. I am not surprised – this product looks so beautiful and the color gradient is so unique that it was bound to sell out.
Seeing the love for this product, I am almost certain that it will soon be re-promoted next summer (or made permanent?) and so I thought of doing a detailed review with lots of pictures…I hope this post helps makeup addicts like me make a choice if and when this product is re-released in future!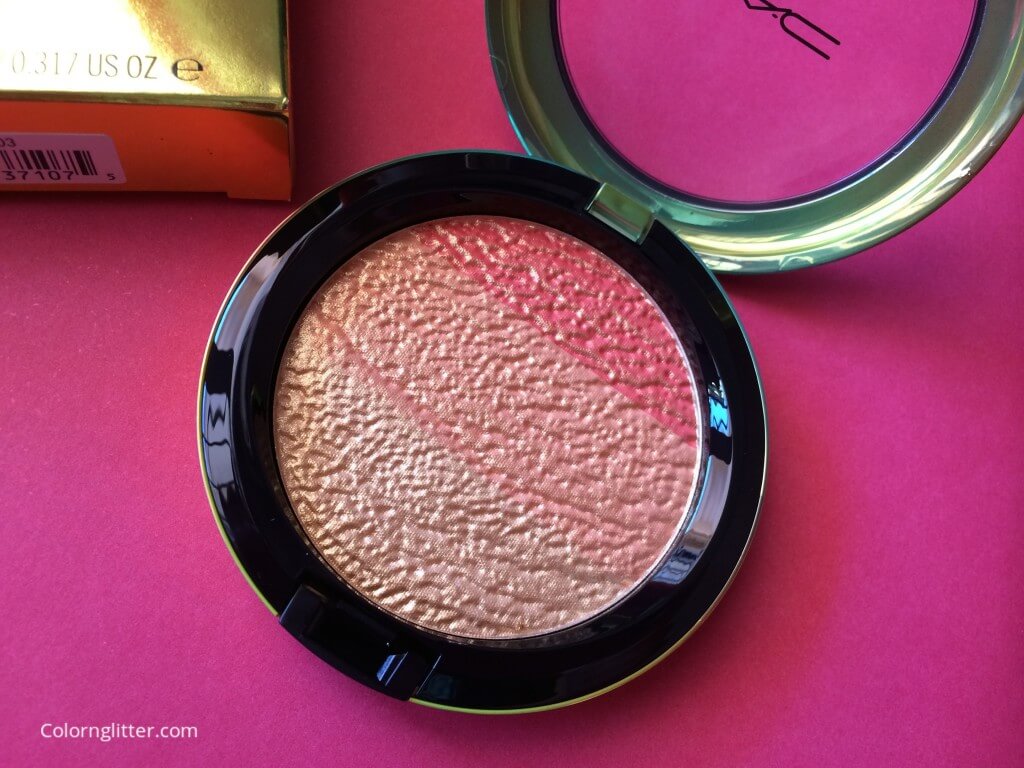 This compact has a beautiful perfect-for-summer color gradient running through the pan – there's a perky bright coral shade, followed by a lovely peach shade and finally a pastel banana. What makes the compact look breathtakingly beautiful is a gold overspray, which sadly vanishes after a couple of swipes. Here are a few pictures of me wearing this powder – I've used the pastel banana, peach and coral shades (in the order) starting from my cheek bones, downwards.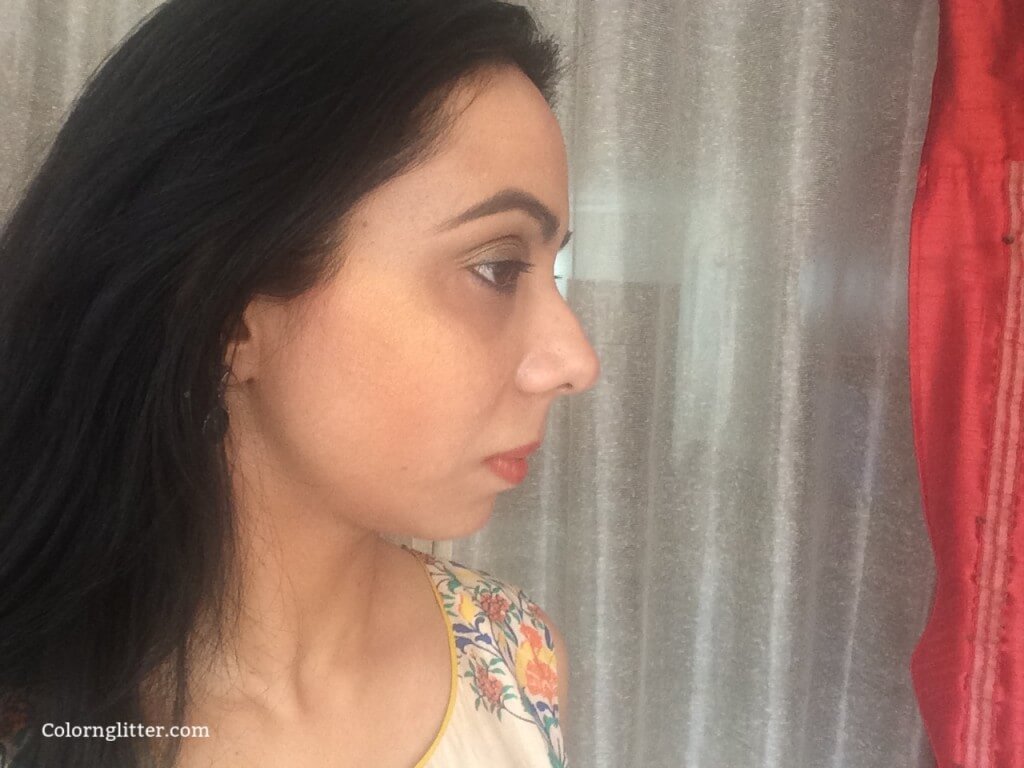 I used the powder along with the overspray and I felt that it is the overspray that gives the gold sheen. I was able to pick up the different shades in the pan using my blush brushes. Some compacts with gradients have very thin strips of different shades which makes it tough to pick up the shades separately on a brush but the strips on this compact have a reasonable width which makes it easier to work with the colors individually.
Thankfully, the colors in the pan continue to look fascinating even after the overspray wears away.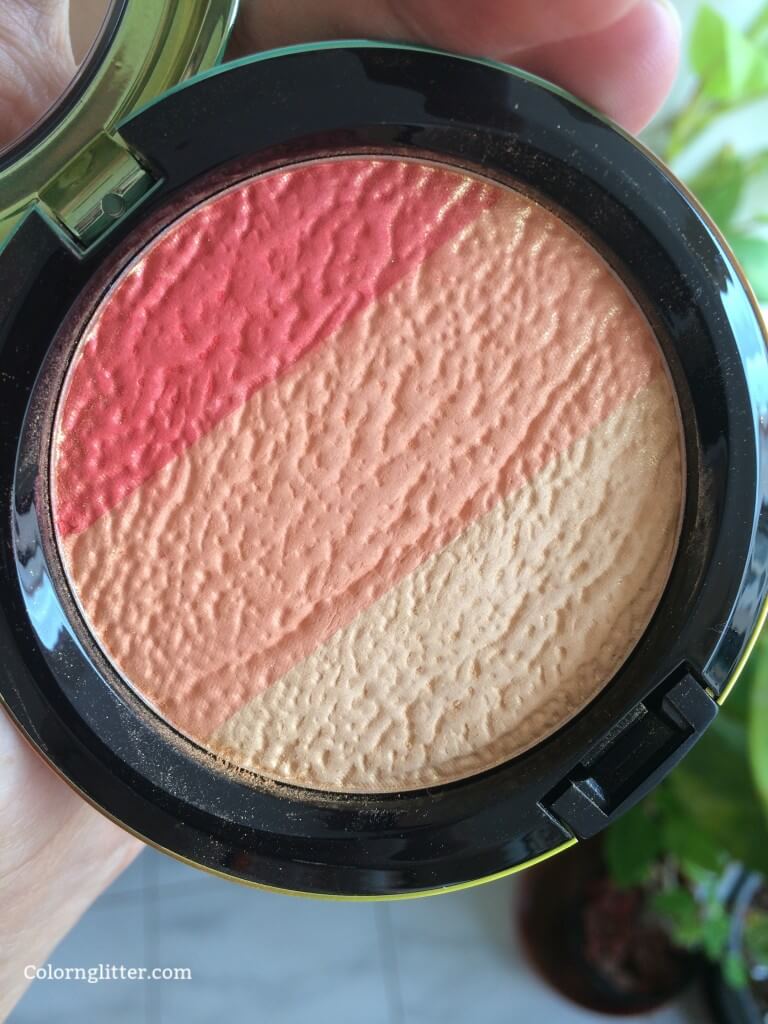 I liked the gold overspray not only because it looked pretty, but also because I liked the idea of the gold sheen making it to my cheekbones. I thought it would look pretty good for a summer evening out. So I was a little heartbroken when the overspray disappeared. I wanted to assess the impact of the missing overspray so I swatched the colors without the overspray.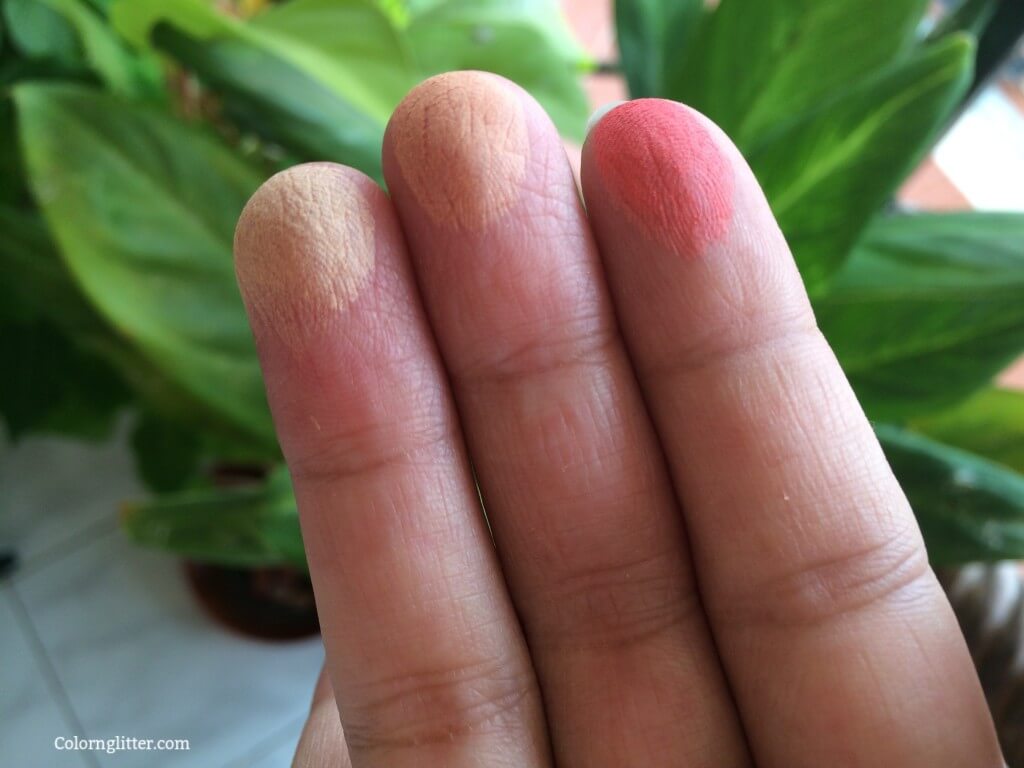 I used the highlight powder again exactly the way I had used it earlier – I used the pastel banana, peach and coral shades (in the order) starting from my cheek bones, downwards.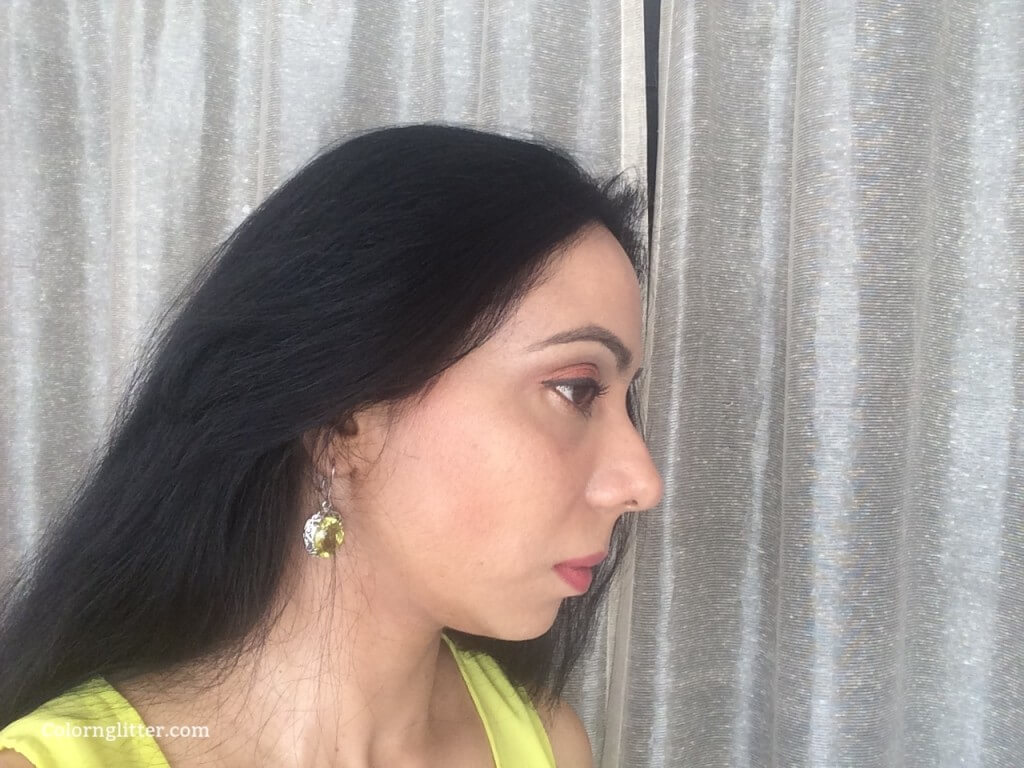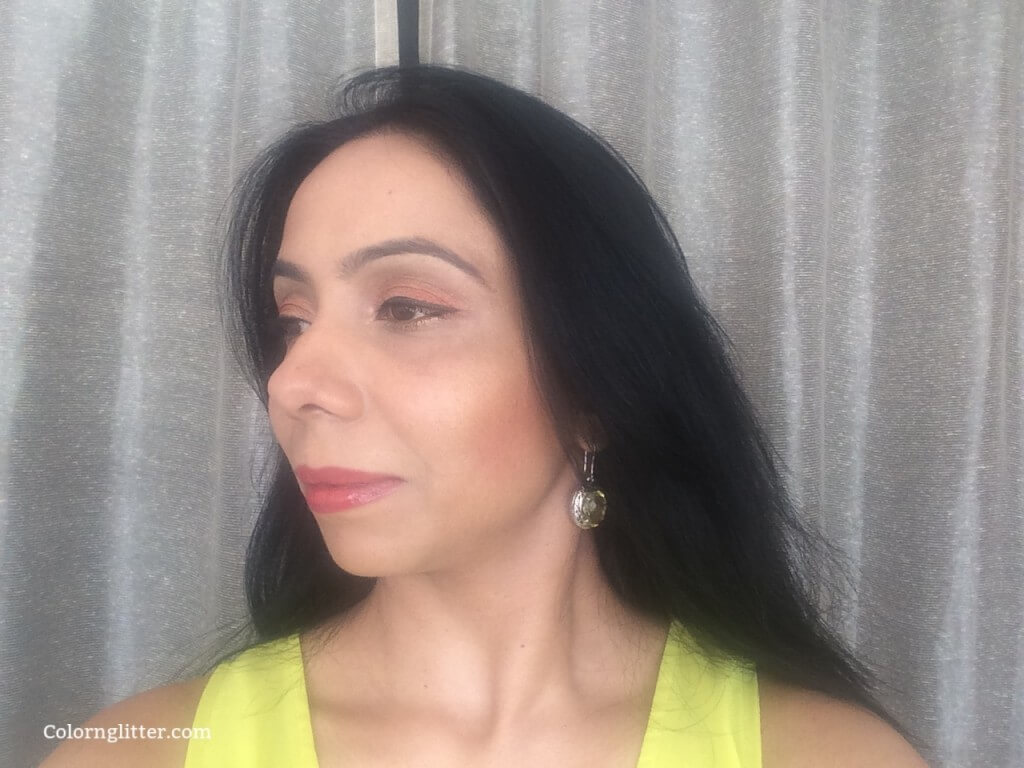 When I took pictures, I was happy to see that the highlight powder still had the lovely sheen in spite of the missing overspray! All the colors have good pigmentation. In fact, I even used the Coral shade on my lids and it stayed put all day!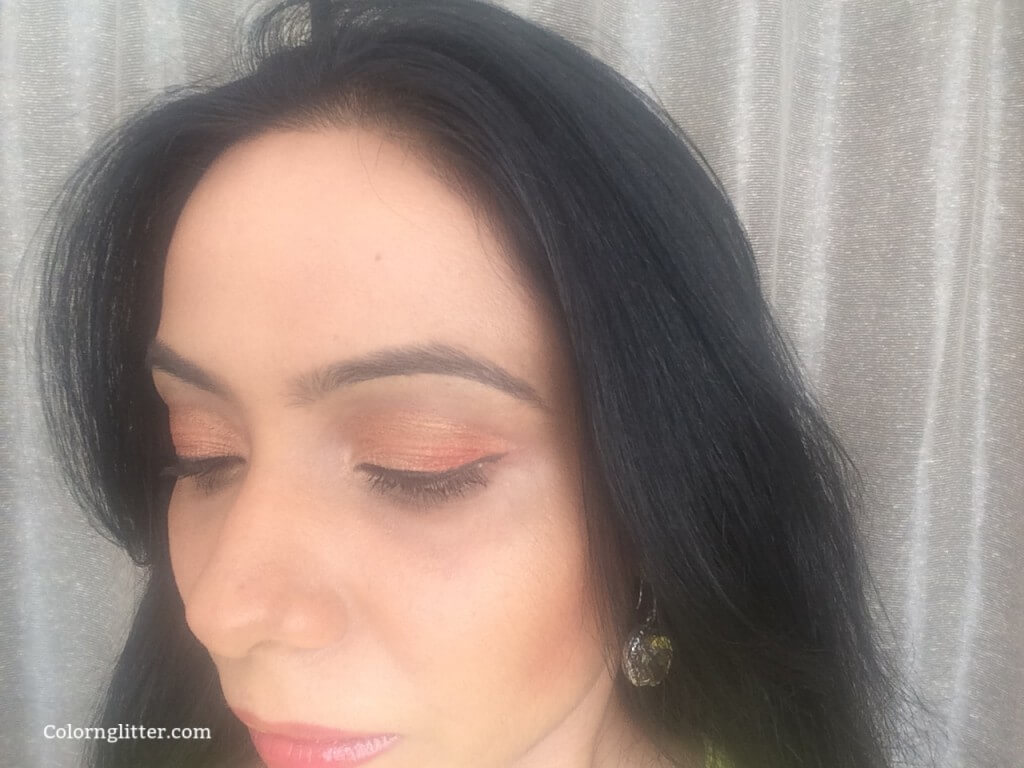 I was getting bored of my champagne colored highlighters so Freshen Up is a welcome change. I have enjoyed experimenting with it.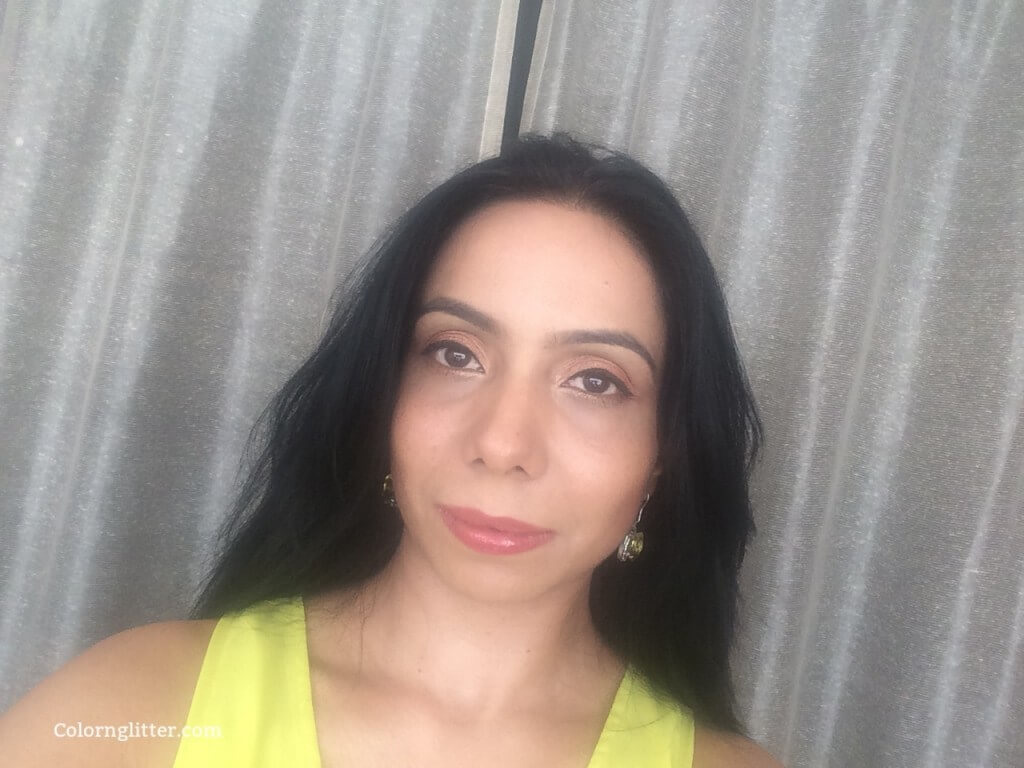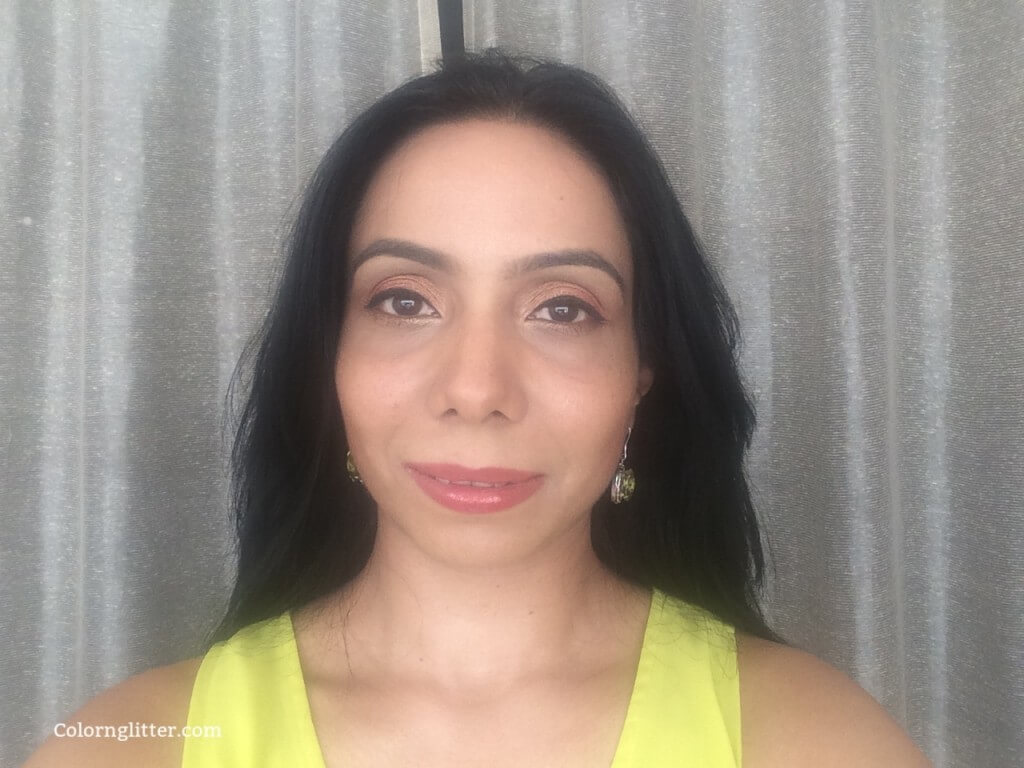 I am so glad I bought it. It is truly a collector's piece.