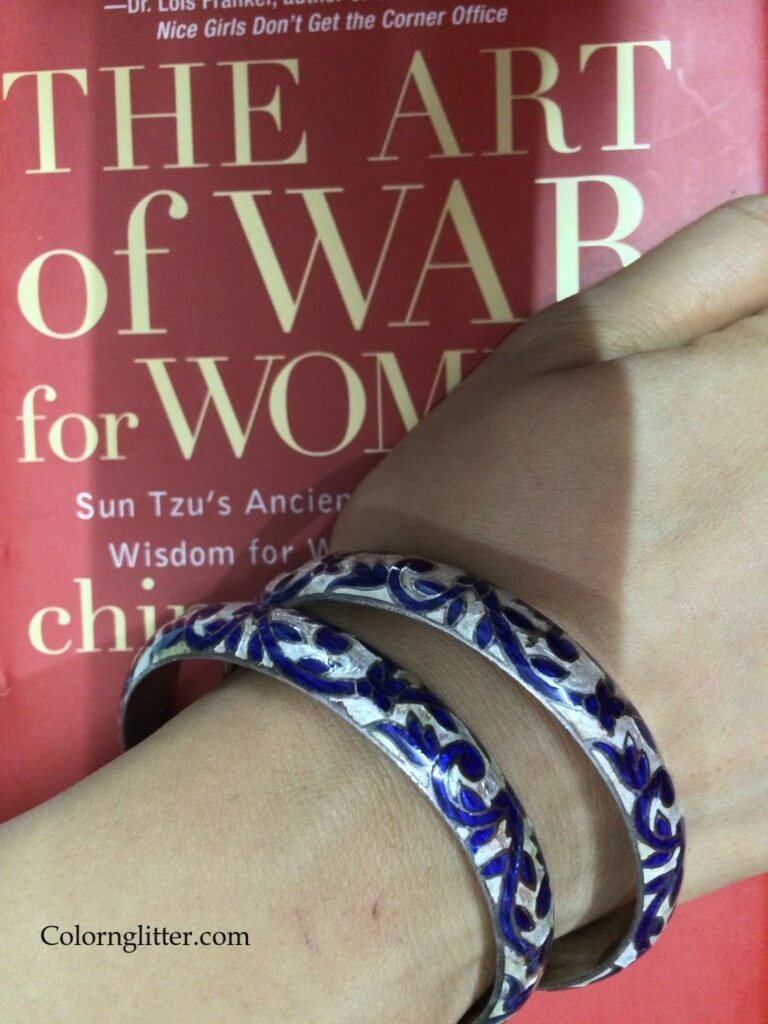 Meenakari is an art that involves coloring the surface of metals in intricate designs with vibrant colors. I am a fan of Meenakari jewelry and these are my favorite bangles from my collection. I've mostly worn them to work. I find them to be work appropriate because of the color combination – indigo blue and white. They effortlessly accessorize work outfits. They are very feminine and sophisticated.
I also like these bangles a lot because they are versatile – I can wear them on formal occasions as well as casually. I love teaming them with white outfits. I feel the combination of white and indigo blue really calms my senses…makes me feel very peaceful.
I had bought these bangles on a trip to Jaipur several years ago. I fell in love with these bangles as soon as I saw them. The intricate Meenakari work just stole my heart away.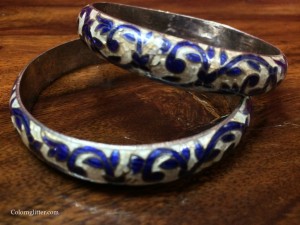 There are indigo blue flowers and leaves carved throughout the bangle but it is done so beautifully that it doesn't look busy or cluttered. The base mostly looks white but it does appear silver sometimes. Meenakari bangles are available in many beautiful designs and colors – I plan to collect more of these!