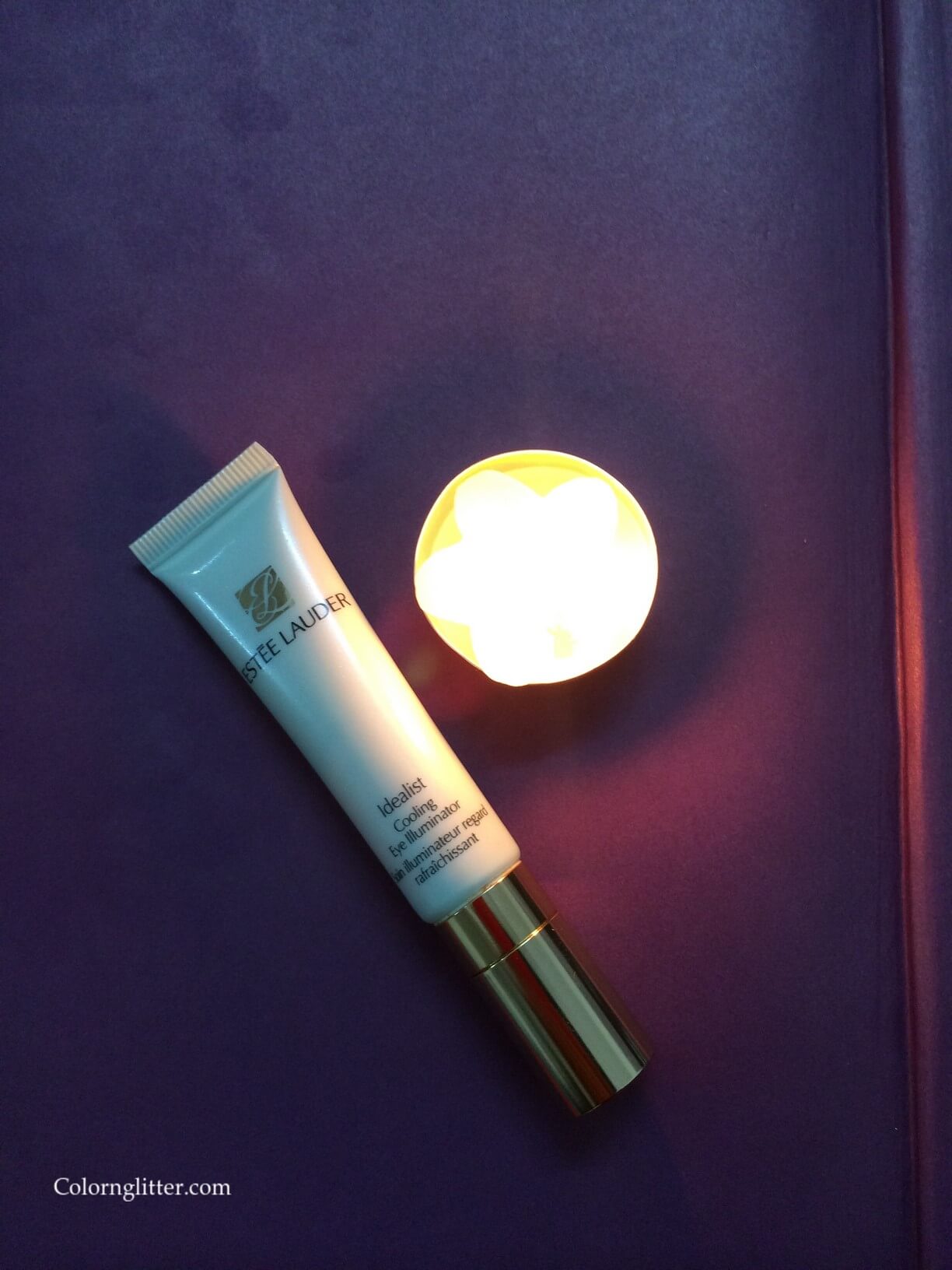 I saw this product at the Estee' Lauder counter. Per the beauty consultant at the counter, this wasn't just a make up product. She explained that is supposed to be a treatment for under eye puffiness and dark circles. Since I have deep dark circles, I thought I must try this out. There were two shades available Light/Medium and Medium/Deep. I went in for the lighter shade.
The Estee' Lauder website says this product helps reduce dark circles, puffiness, shadows and fine lines. It is said to instantly make the eyes look brighter and refreshed.
It has a nice contoured ceramic cooling tip which creates a soothing effect after you gently massage the under eye area. And yes, the puffiness does reduce but it doesn't effectively illuminate the under eye area. It contains some micro shine glitter sort of thing that has a slight brightening effect.Per the instructions this is to be applied twice a day. I started using it but had a hard time regulating the right amount of product because the dispenser is not great. Also, if by mistake, you keep the tube with the cap facing downwards, you will certainly end up dispensing more product than you'd like. One has to use the tiniest amount possible because if too much of this product is applied, you may just scare yourself when you look at the mirror – it just looks awfully pasty. In terms of the effect, yes it does temporarily reduce puffiness (but then I could achieve the same result using ice cubes). It can provide some degree of brightening for the under eyes if used with a concealer but I cannot call it the go to product for under eye brightening. Yes, I like it as a make up base for under –eyes because it provides a kind of silky smooth base on the skin for make up to glide on. However I am not being able to get myself to really praise this product because there is nothing about it that makes it a spectacular performer. Actually, I now feel that there is only so much that products can do to reduce puffiness and under eye darkness. These issues are more related to genetics and lifestyle. Yes make up can take attention away from these issues but I don't think creams can eliminate them forever so I wouldn't really recommend investing money with the hope that a cream will make them vanish. As far as illuminators are concerned, I feel there are better ones that can help take attention away from these issues when used properly in conjunction with a concealer and a corrector.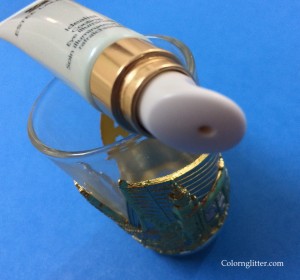 I bought this from the Estee' Lauder counter at a mall. It costs Rs 3420 for 15 ml of product. For US customers, it is available via the official Estee' Lauder website for $62.00
Yays!
The ceramic cooling tip sure makes you feel good when the under eye area is massaged. It doesn't always feel cooling though.
The under eye area feels silky smooth after applying this product. It serves as a good eye make up base
The product does reduce puffiness for some time. So if you want to look fresh for a few hours without putting too much make up, you could give this a shot.
Nays!
Very expensive and doesn't produce truly spectacular results
The dispenser is not effective
I wish it could brighten the under eyes more effectively