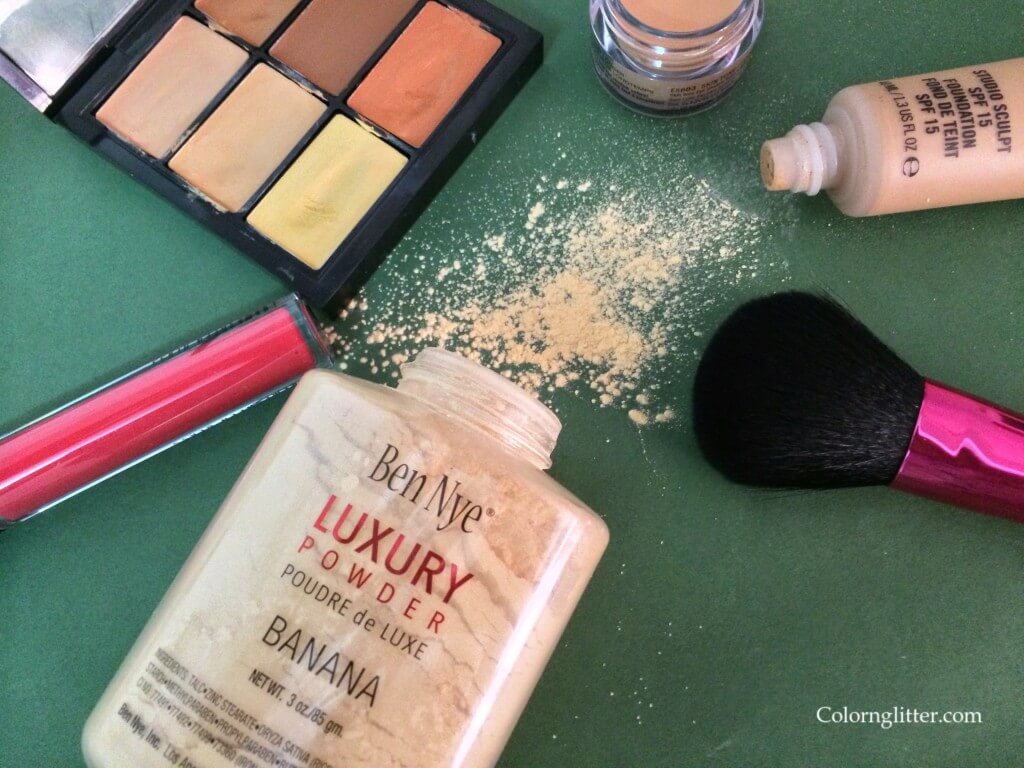 Ben Nye Makeup is a family business that was started by Ben Nye, Sr. who was a 20th Century Fox Makeup Director. Ben Nye products are made keeping in mind requirements of makeup artists.
Ben Nye Bella Luxury Powder in Banana (fondly called Ben Nye Banana Powder) shot to fame when Kim Kardashian's makeup artist, Mario Dedivanovic apparently revealed that he uses Ben Nye Banana Powder to set her concealer when he creates her signature look.
http://www.theloop.ca/style/beauty/how-to/article/-/a/2884955/The-secret-to-Kim-Kardashian-s-perfect-makeup
Ben Nye Banana Powder is very finely milled. This beautiful yellow powder is meant to enhance warm skin tones and facilitate highlighting. This powder is ideal to set make up and create a smooth finish and control shine. It also color corrects surface redness and pink undertones, as well as neutralizes bluish undereye circles. This is what makes it ideal to set concealer.
I use Banana powder to set my concealer. I love it because it feels so good on the skin. It is silky smooth. When I first saw the jar, I was a little apprehensive that it may impart too much of a yellow tinge to my skin but it is translucent and just provides a hint of color. I have taken the following pictures while blending Banana Powder onto bare skin (no concealer or foundation). Unfortunately I had to take these pictures in yellow lighting so the overall yellow effect is due to the lighting and not the powder (I know…what a coincidence…Banana Powder in yellow lighting). You will see that my hands look yellow even before the powder is blended.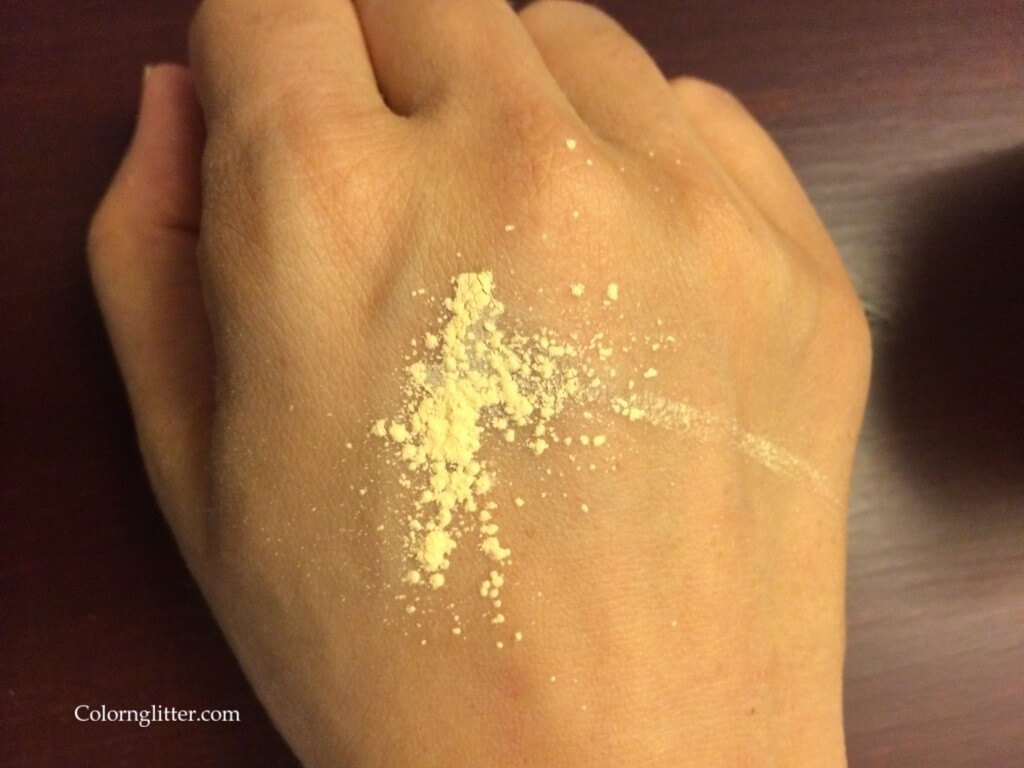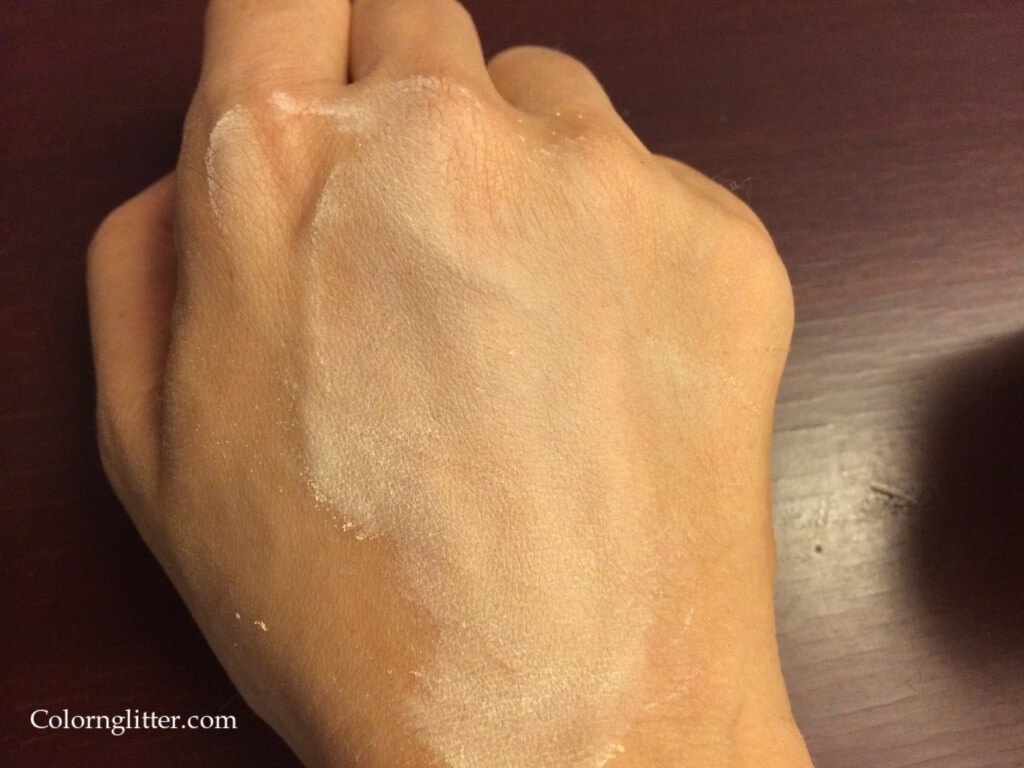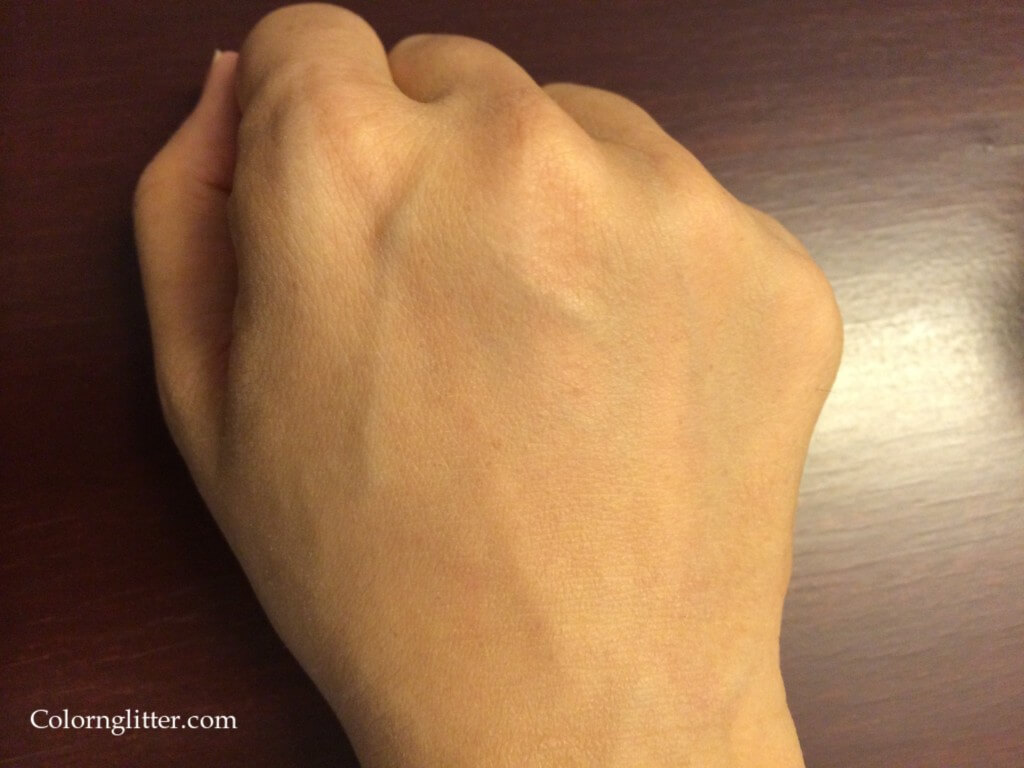 Ben Nye Belle Luxury Powders come in 5 colors
Banana for warm toned complexion (though this is a versatile shade and is likely to suit most skin tones).
Cameo for fair skin.
Buff for light to medium skin tones
Beige Suede for deeper skin tones
Rose Petal for very fair skin tone
Each of these powders is formulated to absorb excess oil and minimize appearance of pores.
Ben Nye Bella Powders can be purchased online via http://www.makeupmania.com or http://www.camerareadycosmetics.com. 3oz /85 gms of product costs $20 (plus shipping and handling). Shipping and handling for delivery to India starts at ~$10.99 for Makeupmania and $16.75 for Camerareadycosmetics.
Yays!
The powder is extremely fine and feels great on the skin.
Blends effortlessly
Gives smooth finish.
Great for setting makeup.
Banana powder color corrects surface redness as well as bluish under eye circles.
Can be used for subtle highlighting.
Good price point. The jars have huge amount of product in them.I have the 3oz/ 85gms jar and it seems like it will last forever.
Nays!
The packaging could have been better. The powder comes in a jar with an old fashioned talcum powder type dispenser due to which one ends up with excess product. To avoid wasting the product, one will either need to transfer product into another user friendly container or stick a tape on few of the perforations of the dispenser to block them.
Have you used Banana Powder yet? Did you like it? Which is your favorite translucent powder?